Sports team coaching insurance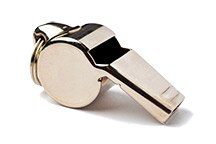 Specialist Sports Coaching Insurance.
From one expert to another.
Whatever your chosen field, as a full-time professional or a part-time coach, you want to focus on getting the best performance out of your individual or team. You don't want to be worrying about paperwork and insurance. Anyone who gives advice needs insurance however, and that doesn't change whether you're coaching an under 7's football team, an adults amateur cricket team or an aspiring gold medal swimmer. The good news is the paperwork part is simple. In fact, your insurance can be set up in just a few clicks. Leaving you more time to focus on your tactics.

5-star
insurance

for Sports Coaches

Under the Ripe Insurance umbrella we have developed a specialist insurance product aimed specifically at Sports Coaches.
Insure4Sport

, rated 'Excellent' on Trustpilot

With Insure4Sport you can tailor your policy and pick from a range of cover options including Public Liability, Professional Indemnity, Personal Accident, Loss of Earnings, Equipment cover and Employers Liability.
Insurance for Sports Coaches explained…
Here at Ripe we like to keep things simple. We pride ourselves on making insurance easy to understand so our customers know exactly what they're paying for and why. Here are some of the questions we're asked by customers and you might be thinking too.
What other risks do I face?

If during a training session one of your clients gets injured and decides to sue you, a court could award damages against you based on the seriousness of the injury and the long-term effect it has on their life. In that kind of scenario, you could potentially face heavy compensation costs which could end your business, cost you your home or possessions and leave you bankrupt. Personal Trainers take out Public Liability cover to protect them against this risk.

You may also want to take out insurance to cover damage, loss or theft of any equipment you may use whilst coaching. Bibs, training equipment, goal posts, bats or stop watches all add up for example, and if any of that equipment is stolen, lost or damaged, you don't want to be paying out for it twice. Plus, you may need Personal Accident and Loss of Earnings cover should you injure yourself whilst coaching and be unfit to work for a period of time.