What Do Caravan Owners Think About Paying Site Fees?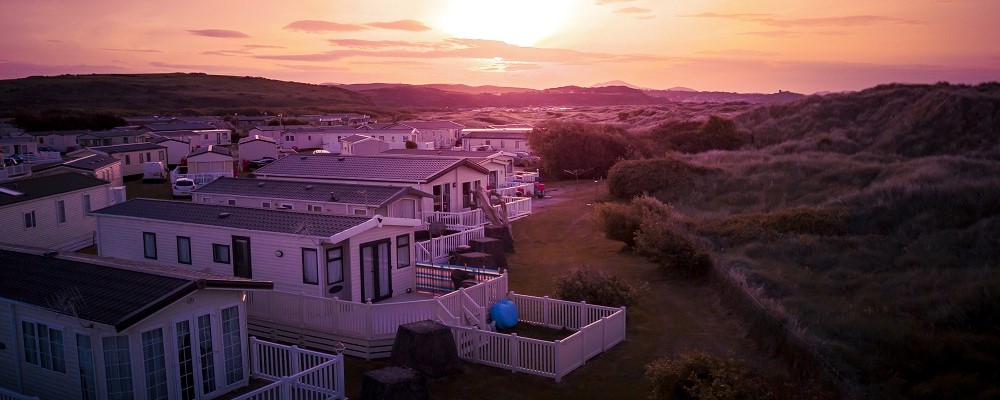 There's been a lot of news recently about caravan owners being refused refunds on their site fees, despite not being able to use their van since March.
We decided to investigate this further and find out:
If caravan owners have had to pay their site owners during lockdown
How much they typically pay in site fees
If they've not been refunded, how they feel about this
We surveyed hundreds of static caravan owners across the UK – and the results of our survey were hugely eye-opening. Let's look at them in more detail…
How many caravan owners are still paying their site fees?
An incredible 95% of caravan owners have continued to pay a site fee during lockdown – 84% have paid their fees upfront, while 11% have continued to make regular payments.
The average caravan owner pays between £2,000 and £3,000 per year in site fees. If you divide these numbers into three months (the length of time we've been in lockdown), a caravan owner has spent, on average, between £500 and £750 on site fees during lockdown. This is despite most caravan sites currently lying empty.
Clearly, this will disappoint most caravanners. But what have their site owners done to help?
How many caravan owners have been offered refunds?
Nearly three quarters (72%) of the caravan owners we surveyed have not been offered a refund by their site owner. Just under a quarter (24%) of respondents have been offered a partial refund, while only 4% have been offered a full refund during lockdown.
Most of our survey respondents (77%) haven't visited their caravan since January to March 2020. The other 23% haven't visited their caravan this year, which may explain why some caravan owners feel so strongly about still having to pay site fees.
What do caravan owners think about all of this?
Of the caravanners who are still paying site fees:
58% think it's unfair
23% are angry about it
Only 19% are comfortable with the idea of continuing to pay. Of the respondents who are against paying site fees:
72% said they shouldn't have to pay for something they're not using
14% thought their site owners were "better than that"
Perhaps unsurprisingly, two in five caravanners said they'd be more comfortable paying site fees during lockdown if they had more influence over how the fees are spent.
It's an issue that site owners should look to address more generally; 60% of respondents say they would like more influence over how their fees are spent in future.
What caravan owners have said
Among those not to receive a refund is Chris Doyle, from North Hertfordshire.
He said: "The way some caravan owners have been treated has been deplorable. I'm part of an action group on Facebook with over 2,000 members pushing for Parkdean Resorts to give us a rebate on our ground rent, which they initially refused. They've now offered us 50% off our pitch fees on next year's bill for three months and no price increase next year.
"Caravan holiday companies need regulating by an independent body in order to give caravan owners more say on any grievances they have."
Another caravan owner who didn't receive a refund was Marilyn Robinson. Marilyn co-owns a caravan in the Peak District with her husband and they pay £1,500 a year in site fees.
Here's what she said: "We're only licensed for 8 months of the year and 4 of those have gone. My husband has only been to our caravan twice since lockdown – it's been very upsetting for us.
"Our site owner won't offer us a refund but it's not his fault. He's got to keep himself afloat like everyone else and the Government has done nothing to support him. I think the Government should help caravanners out – they seem to have helped everyone else out, so why not us?"
Brian Williamson, another respondent, from Greater Manchester, added: "The whole situation has been handled very poorly. Social distancing is not an issue for owners – the siting of caravans and lodges conforms to social distancing. It's further frustrating as we can't even check on our property.
"We should be allowed controlled access to check the property, confirm security arrangements and confirm what (if any) rebates the various companies have received from Government. These rebates should then be passed on to the owners."
What the caravan industry has said
Ros Pritchard OBE, Director General of the British Holiday & Home Parks Association, said:
"Services continue to be provided for the consumer's caravan despite the lockdown. The consumer is using them because they are keeping their caravan on the pitch and benefitting from the essential maintenance services which the park is required to provide.
"We regret that our customers cannot use their caravan for holidays at the moment, but the park's obligations are to provide the pitch and services which allow the customer to keep their caravan at the park and parks are continuing to do this…for these reasons, customers are not entitled to receive a refund for services which they continue to receive. 
"Some 70% of all holiday caravan pitches are on parks owned by micro and SME family businesses. The 'all-or-nothing' inflexibility of the furlough system doesn't work for these businesses as it means that either essential skills are lost for three weeks at a stretch, or the business incurs ongoing costs, so hastening their demise.
"Park and caravan owners share the same interest to ensure the survival of the park business. BH&HPA members will do everything possible to work with their customers to achieve this. The Association has advised members to communicate openly with their customers to retain their goodwill in these unprecedented and difficult times. Caravan owners should also engage with their park owner as each needs to understand the challenges faced by the other."