The world's 5 most famous pieces of jewellery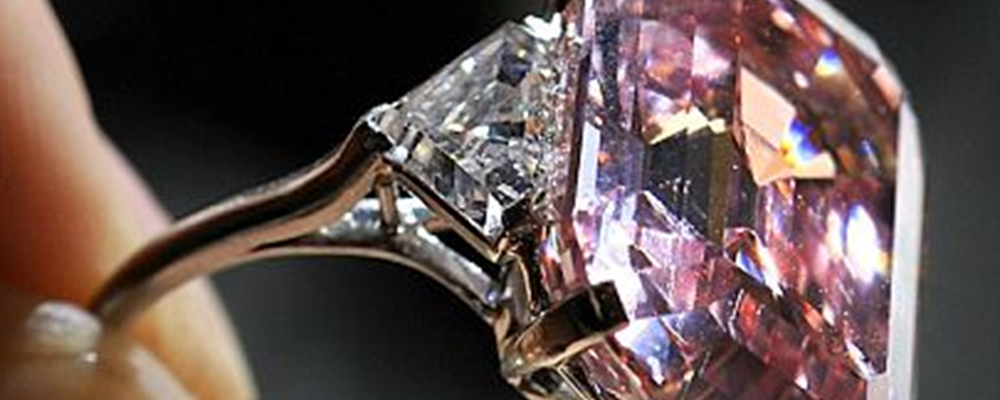 Jewellery can often be the most precious of our possessions, as well as the most expensive. Therefore, it should come as no surprise that the world's most precious jewels and jewellery have also gained world-famous status. Join us as we take a look at the world's 5 most famous pieces of jewellery.  
1. The Koh-I-Noor Diamond
The Koh-I-Noor is a 106-carat diamond, which for decades held the title for being the 'largest diamond in the world'. Its history spans many centuries, with the first reliable reference in 1526, when it was in the possession of an Indian conqueror named Babur.
The Koh-I-Noor – meaning "Mountain of Light" in Persian – gained world-famous status once it came into the possession of the British Empire. The diamond was given to Queen Victoria in 1850 as war compensation following the conquest of Punjab in 1849. Put on display in London - spectators who came to view the diamond in London's Crystal Palace were initially disappointedcomplaining it wasn't eye-catching or shiny enough!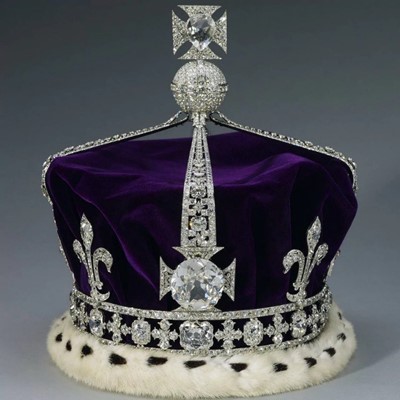 Credit: Corbis/The Illustrated Exhibitor
As a result, in 1852, Queen Victoria had the diamond cut down from an impressive 186 carats to the 106 carats that it weighs today – improving its shine and lustre. Victoria later stated in her will that the diamond must only be worn by a female queen. It's said to give the wearer bad luck if they are male, a superstition which holds firm to this day.
Upon Queen Victoria's death, the Koh-I-Noor became part of the crown jewels. It has since been set into the crowns of Queen Alexandra, Queen Mary, and, most recently - the Queen Mother. The Koh-I-Noor now resides in the Tower of London with the rest of the Crown Jewels.
2. Heart of the Ocean
When discussing world-famous pieces of jewellery, it would be impossible not to mention the "Heart of the Ocean" necklace, worn by Rose in the 1997 blockbuster "Titanic". Of course, the necklace used in Titanic was merely a prop, but the film inspired real-life versions to be created for that year's Oscars.
The actress Gloria Stuart, who played the elderly Rose in the film, had a matching necklace created with a 15-carat blue diamond worth over £15,000,000, making it instantly one of the most valuable jewels in the world.  
That's not the only 'Heart of the Ocean' that was made, though. A necklace by jewellers Asprey and Garrard, containing a 170-carat sapphire and 65 round-cut diamonds, was also inspired by the film. It was borrowed by Celine Dion, who wore it to the same Oscars - where she sang the film's standout song, "My Heart Will Go On". It was later auctioned off for a sum of £2.2 million.
Credit(s): Jim Smeal/WireImage/Evan Agostini/Getty Images
3. The Graff Pink
The next entry makes the list because, when sold at auction to Laurence Graff (a British billionaire jeweller) for £29 million in 2010, it became the largest amount of money anyone had ever paid for a jewel. Once Graff owned the 24.78 carat diamond, he immediately named it the Graff Pink. Well, wouldn't you name it after yourself?
The diamond's rare intense pink colour is what makes it so incredibly valuable. The vibrant pink colour is thought to have been caused by the way the stone absorbed light while forming over millions of years inside of the earth. Additionally, the Director of the International Jewellery Department at Sotheby's, David Bennett, also remarked that the diamond's enormous value was also a result of its purity and emerald cut. Usually the emerald cut is only used on white diamonds, which is why blue or pink diamonds with emerald cuts are so intensely pursued.
Credit: AFP/Getty Images
4. The 'Doubly Fortunate' Necklace
The 'Doubly Fortunate' necklace makes this list primarily since it's made from the rarest precious stone in the world, Jadeite. Jadeite is worth an eye-watering £2.3 million per carat, so it will come as no surprise that this stunning necklace sold at auction for £7 million.
Although Jadeite can occur naturally in a range of colours, the 'Doubly Fortunate' necklace's extreme price is also due to its unparalleled combination of rare, intense green colour and almost ethereal transparency – hence the 'double' in its name.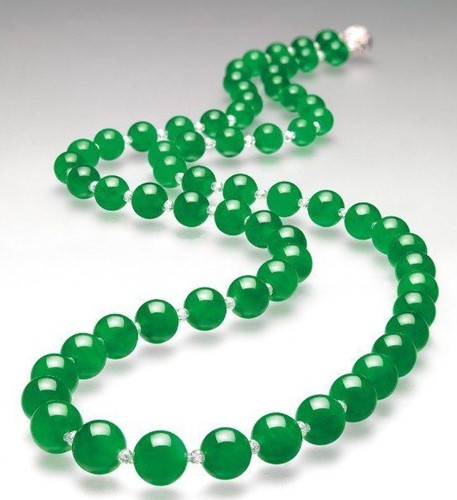 Credit: Christie's
5. Princess Diana's Engagement Ring
An 18-carat Ceylon Sapphire ring, surrounded by 17 round brilliant diamonds.  It sounds like a stunning ring, but not necessarily world-famous. However, when Princess Diana slipped in on her finger as she became engaged to Prince Charles, it instantly became one of the most famous rings in the world.
At the time, Diana's choice of sapphire ring caused controversy, mainly because she chose it herself at Garrard of Mayfair - rather than having one custom-made especially for her, as was traditional.
However, Princess Diana quickly became a style icon, and soon her initially 'controversial' engagement ring followed suit, becoming the world's most sought-after style of engagement ring. Decades later, Prince William proposing to Kate Middleton in 2010 with the very same ring cemented the ring's legacy. Sapphire engagement ring sales sky-rocketed once more, and jewellers worldwide rushed to buy enough bright blue gems to satisfy the mounting public demand.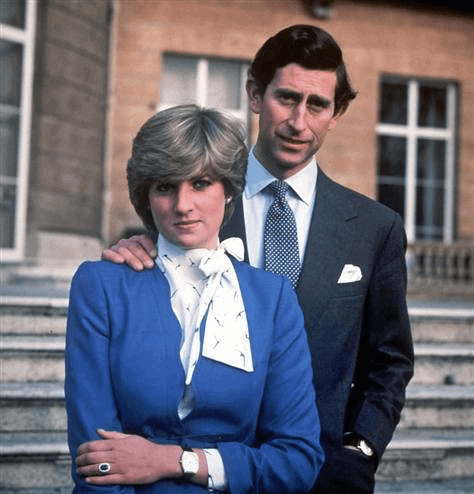 Credit(s): Central Press/Getty Images/Samir Hussein/WireImage
From their size, to their worth, clarity and rarity – it's easy to see how and why these amazing pieces of jewellery gained world-famous status. For those of us who aren't royalty, or indeed billionaires, it's unlikely our jewellery is going to gain world-famous status anytime soon.
However, your jewellery is still hugely precious, highly valuable, and unfortunately – just as open to loss, theft or damage. Ripe Insurance for Valuables offer specialist insurance that includes a Lowest Price Guarantee, meaning we won't be beaten on price.
So get a quote from Ripe Insurance for Valuables today.