7 Top Jewellery Trends To Look Out For In 2022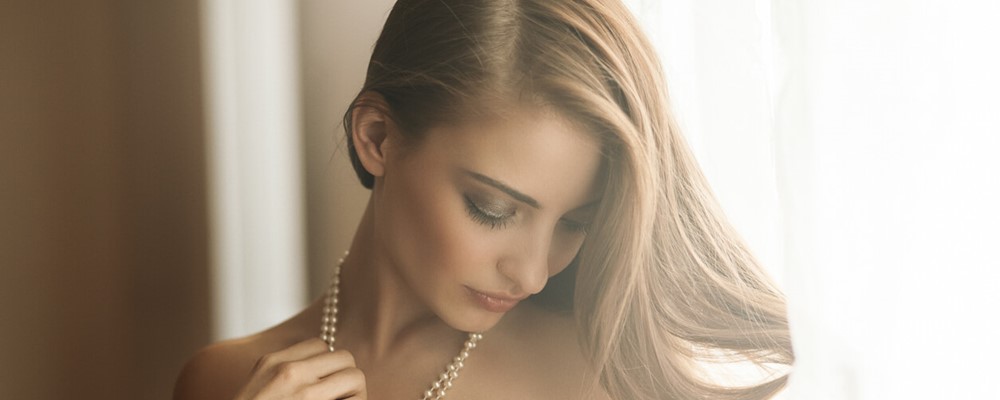 Jewellery trends are ever-changing. Like most aspects of fashion, trends drift in and out over time.
Trends are cyclical. Whether we realise it or not, everything we wear is inspired by something or someone—that's how trends begin in the first place, right?
Here at Ripe Insurance, we like to think we know a thing or two about your jewellery, valuable items, and their trends. So, we've had a stab at predicting 7 top jewellery trends you should be looking out for in 2022.
From the humble earring and necklace to the more complex chunky chains and kaleidoscopic colour palettes, join us for a flavour of what's to come. There might be a few surprises!
Table of contents
1. Maximalist earrings
2. Chunky chains
3. Bangles and bracelets
4. Stone-set signet rings
5. Beaded necklaces
6. Kaleidoscopic colour
7. Charms
1. Maximalist earrings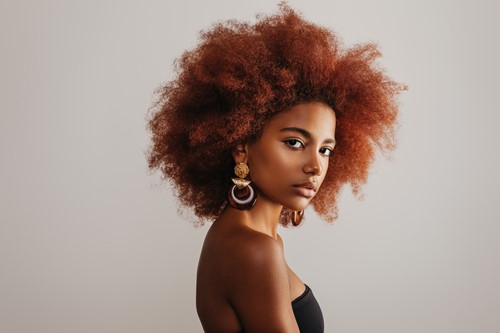 Big, bold earrings are pretty much always in fashion, but 2022 is shaping up to be the year of extra pizzazz.
We've already seen various examples of celebrities in the UK and abroad donning the maximalist look this year.
We've seen Lady Gaga and Salma Hayek at the SAG Awards, Adele at the BRIT Awards, and Emma Roberts on the cover of Tatler, to name just a few.
But, of course, maximalism isn't limited to just earrings. So, what do we actually mean by maximalist fashion?
Maximalist jewellery lets you show a glimpse of your, perhaps, more complex side via the pieces you choose to wear. Since it ultimately all boils down to your personal preferences, tastes and styles— there's no right or wrong as such when it comes to maximalism.
In a nutshell, maximalism bases itself around five main pillars:
More is more – no restrictions here! While there's no harm in choosing a main 'statement' piece, by no means limit yourself
Plenty of colour – don't shy away from bold, bright colours, and plenty of them, too
Blended styles – find a way to combine your favourite styles and themes. There's a place for them all around the maximalist's table
Repetition – because if you love something, why have just one?
Layering – a good, fuss-free starting point to get comfortable with the style
'More is more' is perhaps the key one to remember here. Think Silvia Furmanovich and David Webb, and make 2022 the year your ears say 'goodbye' to bland.
Related: Maximalist Jewellery: How To Keep Up With The Trend?
2. Chunky chains
We mentioned the late, great David Webb just now, and we couldn't possibly talk about chains without doing so again.
Certainly no stranger to a chunky gold chain, Webb has been at the forefront of modern jewellery (chains and all) for the best part of a century.
The gold chain look is often associated with the early '90s streetwear, but what did we say earlier about cyclical trends?
If we look back at some of the styles, brands (and even music, for that matter) that enjoyed a '90s heyday—we're talking Reebok, Fila and the like—you're probably just as likely to see some of them out on the street today as you were 30 years ago. And it's the same for jewellery, too.
Gold has often been considered too 'blingy' to be worn every day, but today, consumers are celebrating its simplicity again.
You can definitely add chunky chains to that list of things coming back 'in'. As we've already seen across some of the spring and early summer runways, chains are making a comeback as one of 2022's biggest jewellery trends.
From versatile long necklaces that can be wrapped twice to chunky bracelets, there's no shortage of luxury gold chains on the market today, with familiar brands like Tiffany & Co., Cartier and Chanel all stamping their mark on the scene.
Steeped in nostalgia, it can hardly be a surprise either. But besides all that, another reason for gold chains' surge in popularity is the introduction of gold vermeil to rival the perhaps more traditional gold plated material.
We've brands like Monica Vinader and Mejuri, among others, to thank for that—check them out.
Related: 6 Ways To Wear Chunky Chains
3. Bangles and bracelets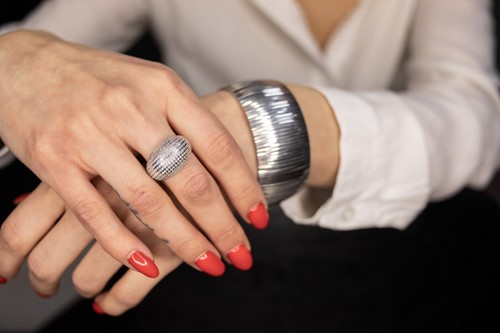 With clothing trends remaining largely comfy and casual since the outset of the pandemic, intricate accessories like bangles and bracelets have firmly taken centre stage.
Much like earrings, 'more is more' is the flavour of 2022 when it comes to wristwear. After all, the more 'arm candy', the more spectacular one looks, right?
Bangles and bracelets are born of a diverse world. Here are various types you can expect to see trending this year:
Contemporary chains
Unlike chains of the past, today's chain bracelets are far more striking and come in several shapes and sizes, ranging from small through to oversized.
While there's nothing wrong with a single chain bracelet (just ask Kendall Jenner), there's so much joy to be found in upping your chain count and diversifying your style range.
It seems Hailey Bieber would agree, too…
View this post on Instagram
Tennis bracelets
Don't be fooled by the name, tennis bracelets are certainly not limited to the tennis court.
In fact, today's tennis bracelets are often studded with diamonds or other stones, so not something you'd ever associate with your tennis kit.
Beaded bracelets
Yes, you could say beaded bracelets are back, but did they ever really go away?
Sometimes referred to as 'Buddha beads', there's never a bad time to whack on a beaded bracelet.
Whether they're crystal, stone, or even just plastic, they're making a comeback, and that can only be a good thing. Just ask Bella Hadid…
View this post on Instagram
Multi-colour layers
The art of bracelet wearing (yes, it's an art) is about more than just the bracelets themselves—it's how you wear them, too.
2022 is all about mixing and matching your styles and colours, wearing gold with silver and bright beads with multi-coloured braids, for example. Forget any so-called rules you thought existed.
Charms
If Kate Middleton's charm bracelet can become a Royal wardrobe staple, then yours can, too. Charm bracelets are more than just charming—but we'll have more on those later.
Related: 30 beautiful bangles and bracelets to accessorise with, now and forever
4. Stone-set signet rings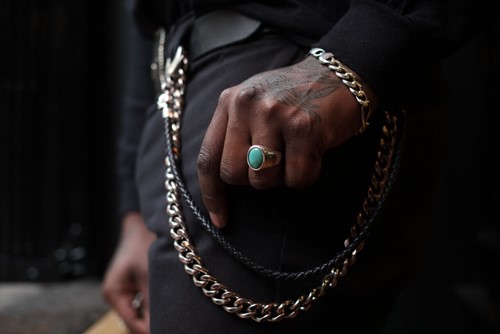 Often, the jewellery we wear is purely down to aesthetics. However, we sometimes also have close personal associations with our jewellery. Perhaps your necklace once belonged to a relative and has been passed down several generations to you, or your favourite ring was a gift from your partner—the list goes on.
A signet ring differs from other types of rings in that they feature additions, including an engraved or raised symbol, words, letters, or images that are in some way representative of you, the wearer.
Signet rings are highly personal in that sense, but that doesn't mean scope is limited for the designer. In fact, designers continue to develop new takes on the classic signet ring look, so the variety available has arguably never been more plentiful than it is today.
Signet rings are worn by all genders, each one with personality at its core. But while they were once worn as a symbol of power and authority, today they're more of a general eye-catcher, appealing to a much wider net of would-be ring wearers.
One trend growing among Gen Z, in particular, in 2022 is large stone-set signet rings. These are very easy to style and can be worn either stacked or solo, traditionally on the pinkie finger of the non-dominant hand (but of course, there's no concrete rule).
Celebrities known to rock the signet ring include actor Robert Pattinson, musician Jay-Z, Prince Charles, Prince Harry, and Cara Delevingne.
Related: Your Guide To Wearing Signet Rings
5. Beaded necklaces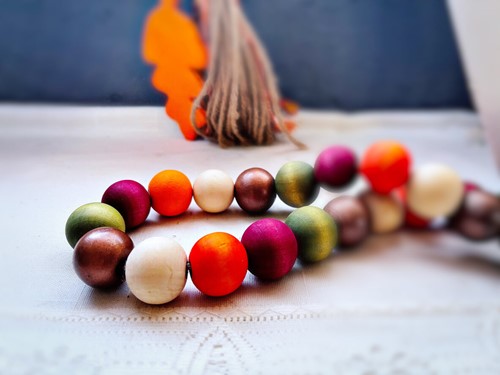 Beads aren't just for the wrist. You'll be wearing them around your neck in 2022, too.
Besides adding a splash of colour to the upper body, beaded necklaces can, like rings, have a deeper meaning to the wearer, too.
Another trend we'll see this year is zodiac signs (or star signs) incorporated into beaded necklaces. Perhaps it's the feeling of having less control over our lives' trajectory during two-and-a-bit years of a pandemic, or merely the need to continually look above for inspiration and guidance, but zodiac signs have always been and will always be popular—arguably now more so than ever.
As the world's doors begin to reopen and this time (hopefully) stay open, meeting new people and by-chance encounters are back on the cards once again.
Hands up if you've ever been asked what your star sign is. We all have, right?
Of course we have, and we've probably asked others it, too.
2022 is the year we'll start to see more people weave theirs into their jewellery—and who can blame them?
View this post on Instagram
 You've only got to have a quick look at the celebrities already sporting them if you're stuck for inspiration. Take Rihanna, for example. She's rarely seen without her huge, diamond-studded Pisces medallion.
Then, there's Bella Hadid with her Libra necklace and Hailey Bieber, too, who's often spotted wearing a Sagittarius-inspired pendant.
Related: Zodiac Jewellery Is Undoubtedly Having A Big Moment
6. Kaleidoscopic colour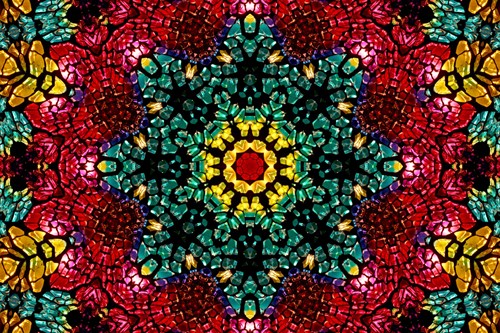 2022 promises to be a year of many things—but, as we already know, minimalism is not one of them.
Bright colours and maximalism are taking over, and you can also slot kaleidoscopic colours into those two brackets.
From green emeralds to fiery rubellites, there's a gem to suit all styles and tastes, and all body parts, too. Wearing a kaleidoscope of colours means your standard diamonds share centre stage with a rainbow of gems, bringing joy to your fingers, earlobes and neck.
Take the work of New York-based designer Melissa Kaye, for example.
View this post on Instagram
Kaye's diamond-edged, kaleidoscopic designs range from dusty panels to bright neons, which Kaye herself describes as 'universally flattering'.
When done right, the colours you choose should complement your natural skin tone and light up your face. We can't help but think neon colour palettes often have a '90s feel to them, too—do you agree?
Related: Kaleidoscope Trend: The Trickiest Trend This Summer And How To Pull It Off
7. Charms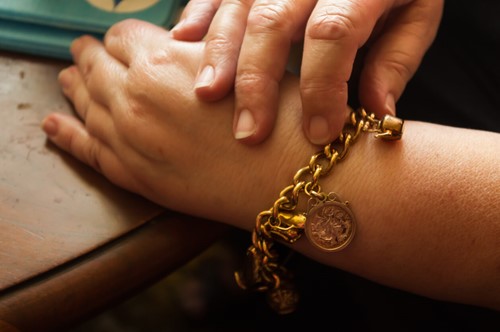 We conclude our round-up of 2022's top jewellery trends by continuing what's by now become a common theme, nostalgia.
While the mere mention of a charm bracelet might transport you back to your childhood, today's bracelets are much sleeker than what you probably remember.
Charm bracelets are chic and sophisticated nowadays, and modifying them in your preferred image has never been easier. As perhaps one of the most easily customisable pieces of jewellery, charm bracelets invite their owners to tell a story through their choice of charms—small decorative trinkets that hook onto the base chain.
Charms are common in two main 'looks':
Layered – whether you wear one bracelet or multiple, work out how it or they can fit together with whatever other jewellery you might already be wearing and layer them up
Co-ordinated – keep a highly-consistent colour palette and design to give your charm bracelet a more 'grown-up', elegant look – perfect for the younger jeweller wearers among us, in particular
So, what does one put on a charm bracelet? The answer is anything. Charm bracelets have been around for centuries, so here are some of the most common themes when it comes to individual elements:
Gemstones
Lucky symbols or numbers
Hobbies and passions
Religious charms
Relationship status and close friendships
One major plus for charm bracelets, too, is that they can be homemade, making them even more personal to you, the wearer.
Check out some charm making video tutorials on YouTube if you haven't already—there are hundreds!
Related: Prepare To Feel Nostalgic With The Return Of The Charm Bracelet
Whether you're splashing out on one of these new jewellery trends in 2022 or perhaps getting more wear out of an old, forgotten-about gem, it's wise to also take out some insurance cover. After all, jewellery can be expensive and often holds sentimental value, too.
At Ripe Insurance, our specialist valuables insurance covers your most treasured items against theft, loss and accidental damage so that you can wear your precious jewellery with confidence.
Learn more about our specialist valuables insurance and get a bespoke online quote in seconds.
Related
How To Look After Gold Plated Jewellery
Why Valuables Insurance Is Better Than Home Insurance