17 Accessories You Need To Have In Your Static Caravan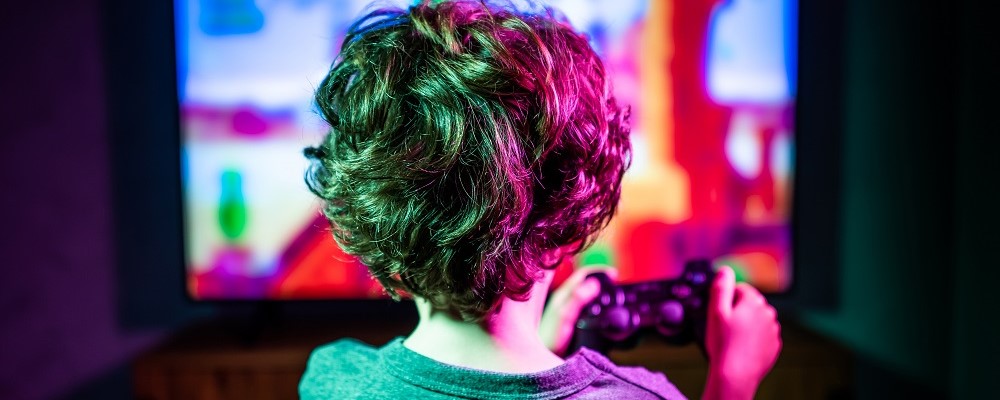 Whether you've been caravanning for years or just bought a brand new static caravan, kitting out your space will give it a new lease of life.
There are so many accessories out there, even small ones you may not have thought of, that will transform your second home.
At the same time, there's so much to think about when buying for your static caravan, it can be tough to remember what you need. That's why we've created this list of the most essential accessories.
Here are the 17 accessories you need to have for your static caravan.
1. Gas BBQ
A gas BBQ is one of the most convenient ways to cook if you want to make the most of the summer weather. Keeping a portable gas BBQ at your static caravan that you can use outdoors will save you a lot of hassle.
You won't need to travel with a lot of equipment – you can even buy it when you arrive at the site. You'll also save on purchasing a lot of disposable BBQs.
In case you don't already know this, you must avoid cooking with a gas BBQ inside – or within close proximity of – your static caravan. Avoid using it on your decking – cook as far from your caravan as you can – and make sure it's completely cool before packing it away.
Here's our top pick: Folding Gas Barbecue Combo – £117.90
2. Patio heater
Sitting outside with family and friends in the evening is one of the best parts of a caravan holiday.
But given the UK's unpredictable weather, an outdoor heater is a worthy investment for those chillier nights at your static caravan.
Just make sure the heater you choose is suitable for your caravan's patio. You also shouldn't leave a patio heater unattended or use it too close to your static caravan.
Here's our top pick: Dellonda Freestanding Gas Outdoor Garden Pyramid Patio Heater –  £349.99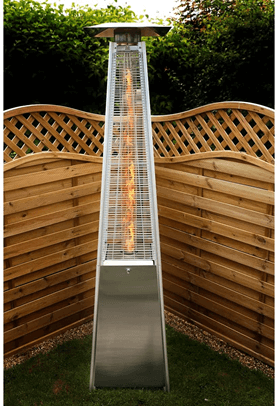 3. Outdoor tables and chairs
Most other outdoor accessories for your static caravan are redundant without outdoor seating. Whether you want to sit out in peace and take in nature around you or surround yourself with family outside. A set of outdoor tables and chairs is a perfect addition to your static caravan.
4. Clothes horse and pegs
While a clothes horse may not be the most exciting static caravan accessory, it's certainly an essential one.
Using a clothes horse is one of the easiest ways to dry out your washing at the caravan site, and it can be easily packed away when not in use. Just don't forget you need pegs, too!
5.  Moisture traps
Moisture traps are useful if your static caravan is in a damp area. They're also perfect if you want to prevent moisture from building up inside small spaces in your caravan.
What's more, using a moisture trap can give you peace of mind that your static caravan is safe, even when you're not staying in it.
Here's our top pick: Pro Breeze Dehumidifier – £149.99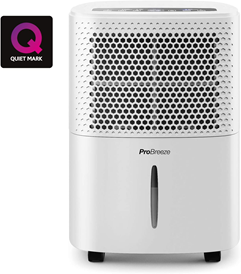 6. First Aid kit
While keeping a first aid kit in your static caravan might seem obvious, it's a safety essential that's often forgotten about.
A good-quality first aid kit is an invaluable accessory for your static caravan. Make sure you replace anything that gets used, so you're prepared in case of an emergency.
7. Fire safety accessories
All static caravan owners should keep fire safety accessories with them should the worst happen.
We know that a fire in your static caravan is the last thing you'd want but being prepared could save your life.
A dry powder fire extinguisher is essential for static caravans.
This type of extinguisher allows you to deal with category B and C fires. While most caravans will come equipped with a dry powder extinguisher, it's tough to know the age or quality, so it's worth investing in your own.
It's also a good idea to keep a fire blanket and fire bucket in your static caravan. These are two items that are vital to stifling a fire.
Here's our top pick: Caravan Fire & Carbon Monoxide Safety Pack – £46.95
8. Tool box and torch
You never know what might happen when you're away at your static caravan – an appliance could break, or the power could cut out.
A set of tools and a torch could come in handy wherever you are, and your static caravan is no exception.
You'll likely find tools and a torch more useful than you think, so keep these essential accessories at your static caravan, just in case.
9. Chargers
No matter where you are or who you're with, there's a good chance you'll need a charger at some point.
It's useful to keep a couple of spare chargers for your phone, laptop, or other gadgets up at your static caravan.
This will save you from having to remember them every time you travel (and save you some hassle if you accidentally leave a charger at home!).
10. Indoor and outdoor games
If you're staying at your static caravan in a group, you might want to have a choice of games to play during your stay.
Simple board games might be an ideal way to spend an evening in case of any bad weather.
Outdoor games are also a great accessory to keep at your static caravan, so you don't need to take them with you every time. Another static caravan staple is a deck of cards.
If you're struggling for ideas, here's some inspiration from the Camping and Caravanning Club's family-friendly camping games. 
11. Books and DVDs
Most static caravans are equipped with a television, so keeping some DVDs at your site might come in handy on rainy days.
Since it's not likely your static caravan will have a Smart TV, DVDs are ideal for keeping children entertained with their favourite films.
Many people will want to enjoy a good book while on a caravan holiday, so it's worth keeping a selection in your static caravan in case you or anyone you're with needs to pass the time.
12. Games console
A games console is probably one of the simplest and most accessible forms of entertainment for your static caravan.
It's an ideal choice for families if children want to occupy themselves. Gathering around a games console is a great way for groups to spend time together having fun.
If you haven't got the money or inclination to buy a new games console, consider keeping an old console up at your static caravan as a speedy source of entertainment.
13. Toaster
The cooker in your caravan's kitchen may not be equipped with a grill, so a toaster is likely an essential addition to your static caravan. Investing in a toaster with a range of different functions will likely make your life much easier when you're staying at your static caravan.
Here's our top pick: Aigostar 2-Slice Toaster – £18.99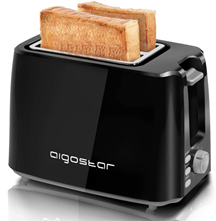 14. Microwave
Just like a toaster, a microwave will save you time and effort when you're in your static caravan.
You might not feel like cooking every day after long trips or action-packed adventures, so a microwave is a worthy accessory for your static caravan.
Here's our top pick: Russell Hobbs Compact Solo Microwave – £75.40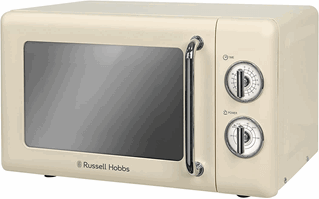 15. Crockery and cutlery
Keeping a decent set of crockery and cutlery at your static caravan is something that can easily be overlooked. Still, it's important to have around, especially for families or groups. It's also useful to have a good-quality set of pans at your static caravan instead of travelling with camping pots and pans.
16. Kettle
Nothing beats settling down with a cuppa at your static caravan, so having a kettle waiting for you when you arrive is a necessity. Keeping a small electric or stovetop kettle is ideal for your static caravan's kitchen, as it can be easily stored away to save space when it's not in use.
Here's our top pick: Quest 35690 Compact Travel Kettle – £17.99
17. Tin and bottle openers
Tin and bottle openers are essential items that can easily be forgotten until you need them in a pinch.
That's why it's useful to remember to keep one of each in your static caravan.
Specialist static caravan insurance from Ripe Caravans
As important as these accessories are, the most essential thing you need for your caravan is specialist insurance.
Our unpackaged static caravan insurance policies offer protection for your static caravan if its contents are stolen, or if it suffers accidental or malicious damage.
Not only that, but our policies come with the Ripe Guarantee, which is the blueprint for how we treat all of our customers. It's all about providing great cover and exceptional service at the right price.