The UK's Best Small Touring Caravan Sites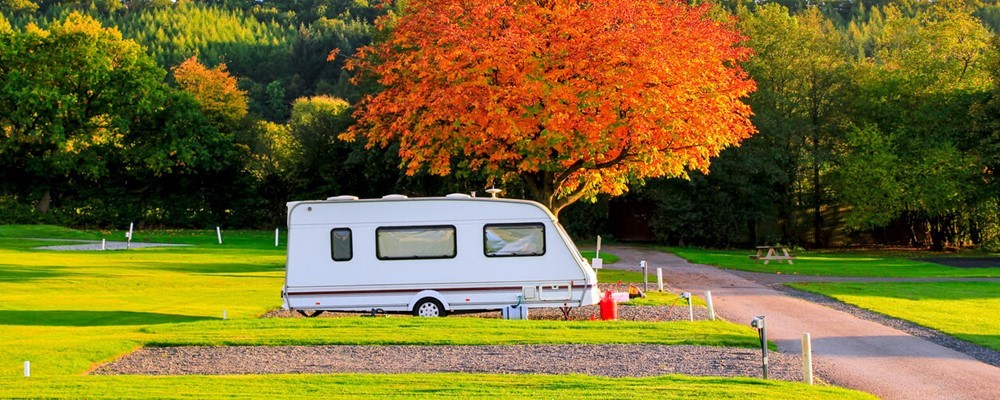 With coronavirus restrictions set to lift in the spring, many of us will be looking ahead to brighter days and planning a UK staycation, making the most of our long-awaited freedom to travel.
If you're – understandably – still wary about being around large crowds, or just fancy dodging busy tourist hotspots, you might want to consider a peaceful, more remote location.
 A stay at a small caravan park could be the perfect option in this case. Fewer pitches, rural settings, and – in some cases – an adults-only policy all make for a very tranquil stay. And there are lots of great sites to choose from. 
We've rounded up the UK's best small touring caravan sites. The majority also provide campsite and holiday lodge accommodation.  
Table of contents
Mena Farm (Bodmin, Cornwall)
View this post on Instagram
Contact number: 01208 831 845 
As Cornwall is a tourist hotspot, it may not immediately spring to mind when you're looking for somewhere to enjoy a quiet break. However, there are quiet corners of this beautiful county that we recommend exploring if you'd prefer to take things slow.
One such spot is Mena Farm. Situated in the picture-perfect countryside in the centre of Cornwall, this site has the benefit of feeling remote while being within a short driving distance of several towns. It's therefore extremely accessible for a short stay or long weekend, and it provides the perfect opportunity to explore the beauty that the area has to offer.
The site provides:
Small shop, stocking essential food, equipment, and firewood
Visits from local pop-up food and drink stalls – including weekly pizza nights
Brand new shower and toilet facilities
Bike hire
Games barn
Fishing
View this post on Instagram
Nearby, the village of Lanivet – a 20-minute walk away – offers a pub, fish and chip shop, post office, and local SPAR for groceries and supplies.
If you did fancy heading somewhere a little livelier, there are plenty of beautiful towns within easy reach:
View this post on Instagram
Contact number: 07562 632 101
Ashbourne Woods is a woodland camping and caravanning site located just on the edge of Dartmoor National Park, in the south of picturesque Devon. Its USP is that it provides 'wild' experiences that truly allow you to get back to nature.
The site offers a range of pitches and even micro wooden lodges that look like something out of a fairy tale. Each comes with a firepit, with firewood available to buy, and electric hook-up is also provided.
View this post on Instagram
There are no bells-and-whistles, which adds to the feeling of seclusion. However, the facilities are clean and well-maintained, and there's a popular pub in the village of Rattery, around a 15-minute walk away. If you fancy going off the beaten track whilst staying within touching distance of convenient amenities, then Ashbourne Woods could be the perfect choice.
If you want to further explore the surrounding area, there are plenty of options within a short drive:
View this post on Instagram
Contact number: 01202 876968 
Spread out across 30 acres of natural woodland, including lakes and a river, Back of Beyond truly lives up to its name. The site, in East Dorset, is adults-only and accepts a maximum of four guests per pitch, highlighting its focus on providing a peaceful retreat for guests.
This isn't to say the site is boring – quite the opposite, in fact. It plays host to mobile eateries and street food trucks during the summer months, and also runs an outdoor pop-up bar during the early evening on weekends.
Further facilities include:
Fire pits and BBQs for hire
Shop providing essentials and local produce
Fishing allowed on site
9-hole pitch-and-putt
Pétanque pitch
View this post on Instagram
Nearby, these places of interest are within a short journey:
View this post on Instagram
Contact number: 01697 478 188
Cumbria and The Lake District is a caravanner's paradise – but it can become congested with like-minded tourists, especially in the summer months. However, pockets of peace can still be found – if you know where to look. Wallace Lane Farm in the north of the county is one such retreat.
With just 14 caravan pitches, a handful of pitches for tents, and several glamping lodges, the site offers a truly tranquil experience. And the views are pretty spectacular, too. The nearby village of Caldbeck features a small pub, a shop selling basic groceries, tea rooms, and a craft shop. 
View this post on Instagram
On-site facilities include:
Fully heated shower and toilet facilities
Free WiFi
A welcome environment for pets
In addition, within easy reach of the park are: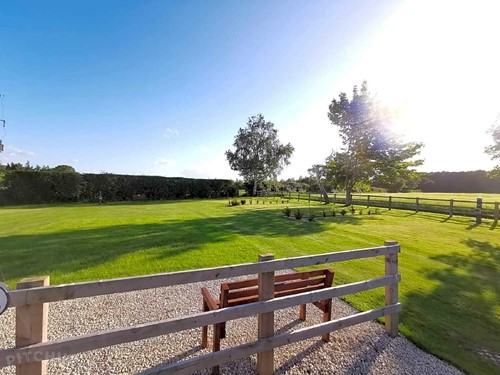 Contact number: 01904 720 146
With just 10 pitches and an adults-only policy, The Bungalow caravan site is a calm oasis. Given the rolling, open countryside, you'd be forgiven for thinking the spot was in the middle of nowhere.
In fact, it's situated just six miles from York, meaning it's easy to access. If you're keen to nip into the city centre for the day and discover all that this ancient-walled city has to offer, there are bus routes that stop just outside the site.
Depending on your preferences, you can forego the hustle and bustle and soak up the stunning local villages on your doorstep.
Facilities near the site include:
Fishing: 1 mile away
Horse riding: 2 miles away
York Marina, offering boat hire: 3 miles away
 And there are lots of options for days out further afield, too:
View this post on Instagram
Contact number: 01275 332 127
 The multi-award-winning Bath Chew Valley is the only five-star caravan site in Somerset and is an excellent choice if you're seeking some quiet and relaxation.
The adults-only site, set amongst beautiful gardens, is only a few minutes' walk from a picturesque fishing lake and country park – making it an ideal spot for nature lovers.
The location of this Regency spa town – just 30 minutes from Bath city centre – means you can easily explore its beauty and grandeur before returning to your peaceful pitch on the edge of the Mendip Hills within no time. The local village of Bishop Sutton offers a pub, shop, and even a tennis club.
View this post on Instagram
As you'd expect, given its rating, facilities are plentiful here:
Solo bathroom suites
Free ironing, dishwashing, and freezer facilities
Lending library
WiFi
Dog walking area
Conservation area
And there are lots of further opportunities to explore:
View this post on Instagram
Contact number: 01988 600641
Situated near the southern tip of Galloway Forest Park in southern Scotland, Garlieston Lodge is another adults-only caravan site set in five acres of woodland. With just 10 pitches, it provides a perfectly secluded location – but within easy reach of the small harbour village for local amenities and a pub serving food. There's even a weekly fish and chip van.
The caravan site boasts its own river, which feeds into a large trout fishery, and there are further opportunities for nature spotting on this quiet farm.
Despite its small size, Garlieston Lodge offers a range of facilities:
Heated toilet and shower block
Dishwashing facilities
Book and DVD exchange
Fresh fish and free-range pork to buy on site
A friendly spot for dogs
And if you fancy venturing a little further:
Wherever you decide to take your touring caravan this year, it's vital to ensure you've sorted your insurance policy.
If you can't decide which type of cover you need, fear not. Our touring caravan insurance is easy to understand and can be obtained in a matter of minutes, thanks to our simple quote process. You'll be covered in no time.
Our key benefits include extensive cover up to £175,000, new for old up to 10 years, £2million public liability cover and up to £750 frozen food cover resulting from a malfunction of your freezer.
Find out how our touring caravan insurance can protect you by getting an instant online quote.
Related