Why choose specialist insurance?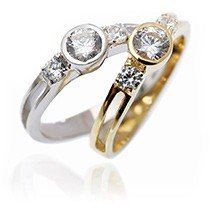 A better alternative to home insurance
Adding your jewellery and watches to your home insurance policy can be expensive, time consuming and you might find that the cover is limited. Your home insurance policy might exclude cover to your jewellery and watches away from the home, and adding extra cover could increase your premiums. In addition, any claims made may affect your no claims bonus, potentially costing you even more in the long run.
Any questions?
Our friendly and knowledgeable, UK-based customer service team are on-hand to answer any questions you may have. Contact us.
*Lowest Price Guarantee is based on like-for-like cover. A written quotation from the comparable provider must be provided, as well as their Policy Terms. Ripe Insurance for Valuables will endeavour to respond to any quote request within 14 days from receipt of all relevant documentation.