Best Static Caravan Manufacturers & Models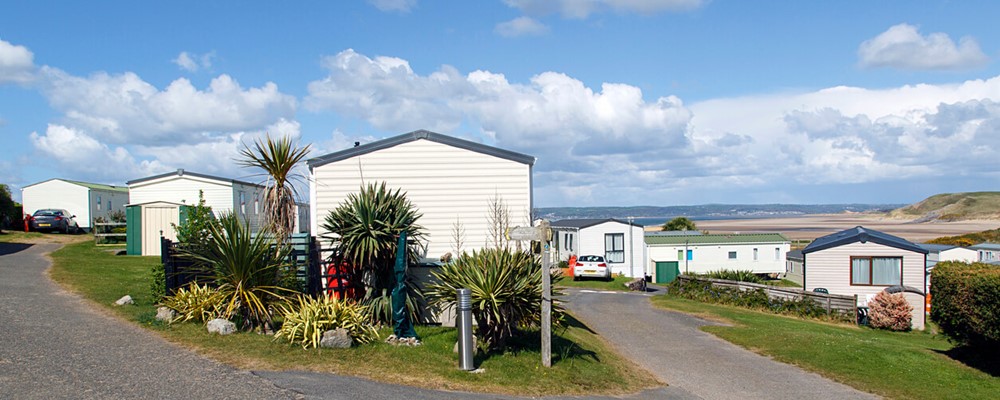 Choosing the right static caravan manufacturer is important for finding your ideal holiday home. Make a snap decision, and you could be left regretting your purchase.
Ultimately, it all comes down to what you're looking to get from your second home. Everyone has different requirements for their dream caravan and creating this is a unique experience.
Here you'll find a list of the best static caravan manufacturers and their top models, as well as some quick-fire tips on choosing your holiday home.
Best Static Caravan Manufacturers & Models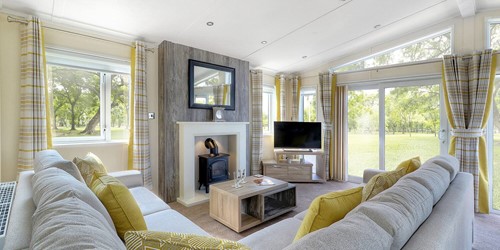 Established in 2009, this relatively new static caravan manufacturer has certainly left its mark during its 13 years of trading.
Victory Leisure Homes are known for their innovative holiday homes that push the boundaries of what is traditionally expected.
They are focused on providing a second home for every holidaymaker, which is why they have 9 separate models to choose from. Those looking for a model with a personalised feel will benefit from making Victory Leisure Homes their first choice.
Top Static Caravan Model:
We love the Riverwood Lodge, described as a boutique level of luxury'. It comes with a walk-in wardrobe and en-suite, and the pendant lighting is gorgeous.
Related: The Best Solar Panels For Static Caravans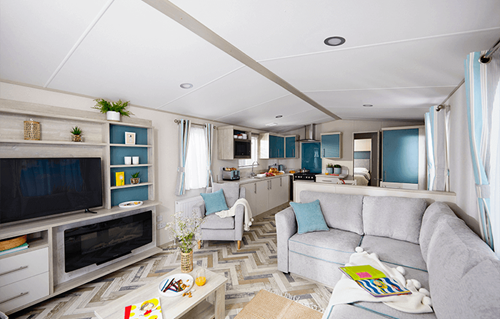 Quality craftsmanship is a priority for ABI and has placed its outstanding range of static caravans on the radar of holidaymakers everywhere.
Not only do ABI hold 45 years of expertise, but they have worked tirelessly to ensure their caravans cater to the needs of every demographic.
There are 12 models to choose from, and each beautifully combines traditional caravan design with modern living, no matter your budget.
Their focus on comfort is unrivalled. From extra insulation and Thermaglass double glazing to domestic quality carpet underlay, you'll find all avenues covered in their mid-range to luxury models.  
Top Static Caravan Model: 
Our top pick is The Beachcomber due to its stunning nautical design. We've never seen a caravan that made us feel this seaside ready.
Accredited by The National Caravan Council, Regal Holiday Homes are among the UK's most elite static caravan manufacturers.
Boasting an extensive range of park homes, luxury lodges and holiday homes, they are sought after by those looking for a high-end solution for their home away from home.
Their cutting-edge craftsmanship earned them the Caravan Constructor of the Year award in 2012. This shows their dedication to ensuring the idea of 'luxury' stretches beyond surface-level design and into the foundations of their homes.
Each product comes with a 2-year manufacturer's warranty, meaning you can invest with Regal Holiday Homes in confidence.
Top Static Caravan Model: 
We recommend viewing the Baywater model for a traditional interior blended with a contemporary, premium feel.
Related: The UK's Best Half-Term Holiday Locations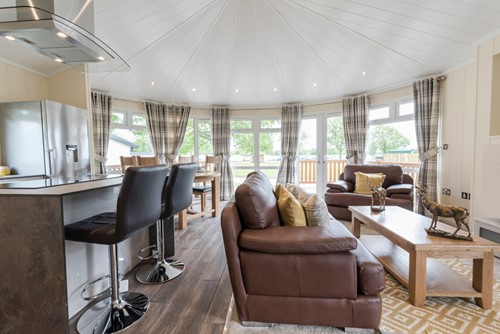 Stately Albion is one of Europe's oldest static caravan manufacturers, and their continued success is largely down to their ability to adapt to the ever-changing market.
Their prestige stems from the quality of their craftsmanship. As a family-owned business, they have strong values and strike a fine balance between modern design technology and traditional hand-built methods.
Stately Albion boasts an impressive range of holiday home models, with over 23 variations to choose from. This includes luxury lodges and residential park homes for those looking into spending most of the year in their second home.
Finance packages are available, which means you can purchase a residential standard holiday home in a way that is affordable for you.
Top Static Caravan Model: 
The Harvard Lodge is magnificent and built to residential specification. It's built for those looking for a high-end and spacious lodge reminiscent of a typical family home.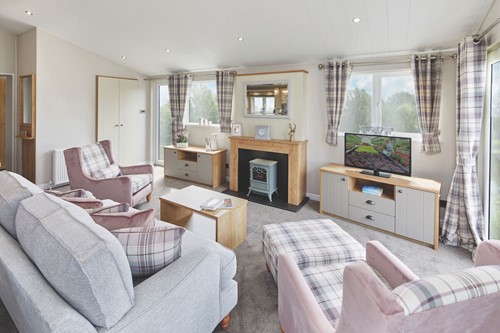 75 years in the industry have made Willerby the household name of static caravans. 
Since 1946, they have gone from their humble beginnings in Willerby village to building holiday homes at their 90-acre site based in Hull.
They are known for actively listening to the needs of their customers and upholding a fresh approach when it comes to their manufacturing process.
One of their most notable achievements is creating the Willerby Rio Gold model, which is wheelchair friendly and makes them one of the most accessible static caravan brands on the market.
Willerby is one of the most well-trusted brands, as each model comes with:
One-year comprehensive cover
3 years parts warranty
5 years structural warranty
12-year chassis warranty
Top Static Caravan Model: 
You can download a full brochure of static caravans and lodges on their website, but the Portland model is a fantastic example of Willerby's range of quality holiday homes. The rustic exterior is stunning.
Related: How To Get WiFi And Internet In Your Caravan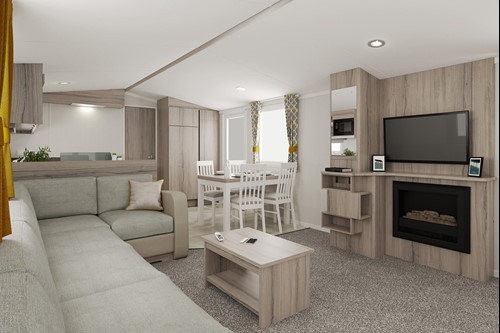 Highly acclaimed for their popular range of touring caravans, Swift also boasts an extensive range of high-end static models.
They have been building holiday homes since 1964 and continue to go from strength to strength when it comes to the quality of their products.
Not only are they one of the UK's largest touring and static caravan makes, but they are also expanding internationally in several territories, from Scandinavia to South Korea.
With the Swift Superior Standard, you can be safe in the knowledge that you're purchasing from a reliable static caravan brand.
Your holiday home is covered with a 10-year bodyshell warranty, and you can read more here about the benefits this standard provides.
Top Static Caravan Model: 
The Ardennes model stands out from the crowd with its fresh interior, including the Tisano Oak décor.
When it comes to finding a brand with a broad spectrum of models, Delta takes the lead.
Their existing range is impressive alone, but their ability to build caravans in bespoke sizes is truly unique for those with smaller plots.
While they were previously known as a cheaper brand, they have certainly clawed their way to the top in recent years. Their build quality has grown immensely, and they now supply caravans to major parks across the UK and beyond.
If you're looking for fantastic quality at an affordable price, Delta is one of the best static caravan manufacturers on the market.
Top Static Caravan Model: 
Our top pick is the Langford model based on its glorious interior design. This model has everything from the modern decorative theme to the spacious kitchen area.
Related: 10 Caravan YouTube Channels You Need To Check Out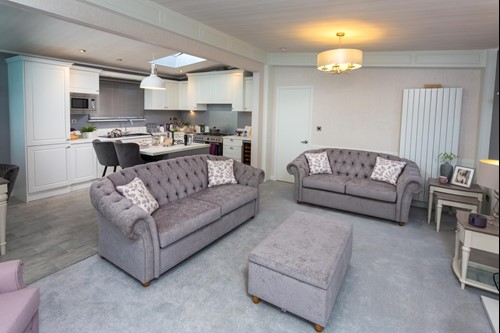 As the first manufacturer to offer a 3-year warranty, you could say that Pemberton has earned its place as one of the most trusted static caravan brands on the market.
They were also one of the first brands to introduce wheelchair accessible caravans in the 1980s, demonstrating their values and dedication to excellent customer service.
Pemberton provides one of the most diverse product ranges on the market, with 31 models to choose from. Their price range covers all demographics, meaning that you'll find the right holiday home for you no matter your budget.
If you want to view their caravans in person, you can visit their factory based in Pemberton, Wigan. This could help you distinguish between the homes available in their huge product range!  
Top Static Caravan Model: 
Glendale Lodge is Pemberton's flagship model and a real must-see. The décor is classy yet homely, and you won't find a more spacious kitchen.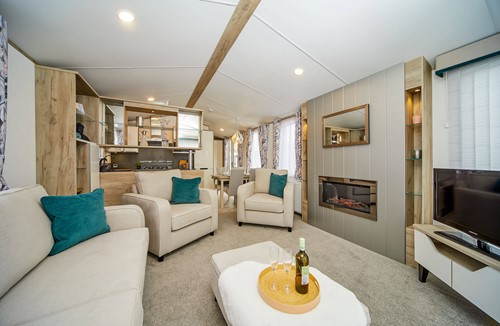 Atlas are the masters of open-plan design. The kitchen and living spaces in their holiday homes merge seamlessly, making it impossible to feel cramped.
They have been acquiring experience in top-end holiday home design for 30 years, which has aided them in becoming the market leader they are today.
From luxury interiors to stylish exterior finishes, they have something to cover all tastes and budgets. Even their flagship models are competitively priced and come with a range of optional extras depending on your needs.
Every holiday home is handmade with authentic materials at their home base in Hull, so it's guaranteed that the greatest attention to detail has been applied during the building process.
Top Static Caravan Model: 
The Image is the epitome of elegance, with an incredibly spacious and modern interior. The bursts of yellow amongst the neutral tones give this holiday home a bright and sunny appearance.
How to Choose the Right Static Caravan 
Beyond the manufacturer, there are various factors to consider when finding the right holiday home.
Caravan specifications should be high on your priority list, as they will ultimately shape the experience you have when holidaying.
Overlook a specification that affects you or your guests, and you could end up regretting your investment.
Here are the pivotal questions to ask yourself:
How many bedrooms do you require?
What layout suits you best?
What plot size do you plan on purchasing?
Are accessibility measures necessary for you or your guests?
Are smaller windows suitable, or will you need French doors for decking access?  
Would you benefit from optional extras or bespoke sizing?
Get it right the first time by thoroughly quizzing yourself, and you'll truly be on your way to creating your home away from home.  
Specialist static caravan insurance from Ripe Caravans 
Once you've chosen a static caravan manufacturer and bought your dream holiday home, you'll need to protect it with insurance. Without it, your investment could go to waste.
At Ripe Caravans, our specialist caravan insurance covers statics up to the value of £175,000. You can also include additional cover to protect your contents, such as air conditioning and awnings.
We also offer cover for loss, damage, theft, fire, storm, flood damage, and public liability. Better still, each policy is underpinned by our 'Ripe Guarantee', meaning you won't find a better price for your cover anywhere else.
Discover more about our specialist static caravan insurance here, and get an instant online quote today.
Related
17 Accessories You Need To Have In Your Static Caravan
7 Inspiring Interior Design Ideas For Your Caravan