The 13 Best Electric Guitar Brands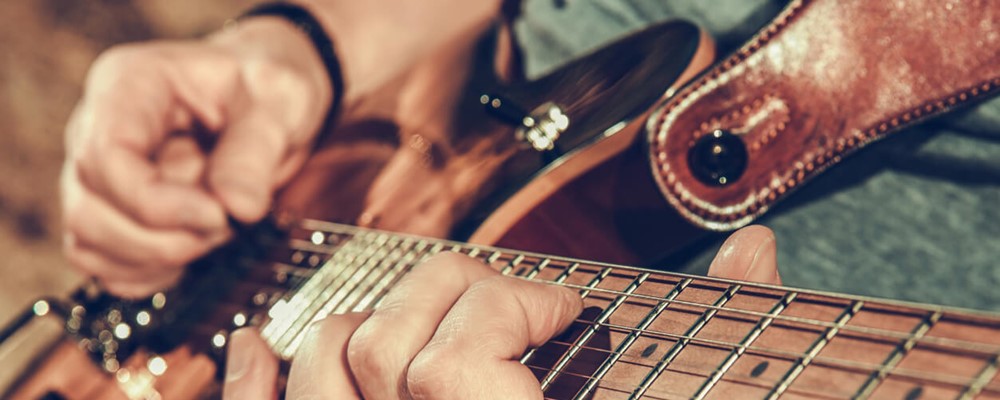 Since there are so many electric guitar brands out there, choosing the one you'll entrust with your hard-earned cash is no easy task.
It doesn't help that guitar enthusiasts have some of the strongest alliances to particular brands. One guitarist may swear by Gibson, while the next will tell you to avoid them at all costs.
Finding the right brand for you and your playing style is the best approach. Here you'll find a range of options, from industry giants to boutique electric guitar brands, so that you can choose an instrument to match your needs and budget.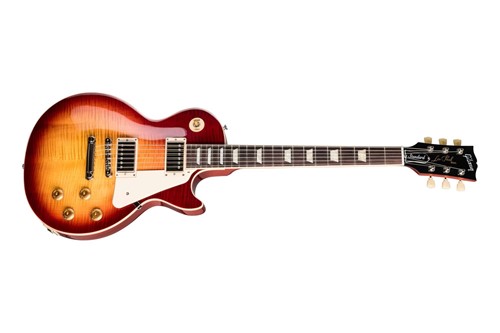 Gibson is perhaps the most widely known electric guitar company, thanks to its rich history, innovation, and high-end guitar products.
Orville Gibson founded the company in 1902, crafting guitars, mandolins and more by hand. Fast-forward 120 years and their products have been used by famous musicians of all genres, from Chuck Berry to Metallica.
The Les Paul line of guitars is where Gibson shines. First sold in 1952 as an innovative solid-body electric guitar, this model is one of the best-selling guitars thanks to its unique sound and iconic appearance. 
The Flying V and SG models are also widely popular. Although more affordable brands have recreated them, the originals are sought after due to their prestige. It's easy to see why most guitarists dream of owning a Gibson guitar.
Top Electric Guitar Models:
Gibson Les Paul
Gibson SG
Gibson Flying V
Gibson Explorer
Related: 15 Benefits Of Playing The Guitar
Known for inventing the most popular guitar model of all time, this electric guitar brand is a force to be reckoned with.
The rising success of the Fender Telecaster (once 'Broadcaster') is what pushed Gibson to release the Les Paul, as they'd previously dubbed solid-body electric guitars a gimmick.
Fender has been creating their legacy since 1946, with various models adapted from the originals. One of their most notable is the Fender Jag-Stang, designed and used by Kurt Cobain of Nirvana.
While many brands outshine them in terms of overall quality, it's indisputable that Fender guitars have a unique and nostalgic tone that resonates with guitarists everywhere.
They also cater to a wider customer base, as their range is versatile and includes budget-friendly guitars.
Top Electric Guitar Models:
Fender Stratocaster 
Fender Telecaster 
Fender Jaguar 
Fender Mustang

Ibanez are the trailblazers of the instrument import industry, which led to them being classed as one of the most famous electric guitar brands behind Gibson and Fender.
Founded in Japan in 1957, they had a rocky start due to lawsuits from their predecessors for producing high-quality replicas of American guitars. However, they caused a stir amongst musicians who spotted the declining quality of American versions and wanted the same quality on a budget.
Ibanez moved forward with their unique designs that catered to the rising needs of rock and metal guitarists in the 1980s, who were otherwise held back by classic guitar designs.
Since then, their user-friendly designs have been a hit as the unique length and width of the guitar neck allows guitarists to develop their style and speed.
Guitarists looking for a model to shred on will likely favour Ibanez, especially thanks to their endorsement from metal guitarist Steve Vai.
Top Electric Guitar Models:
Ibanez Saber
Ibanez RG
Ibanez Iceman
Ibanez Q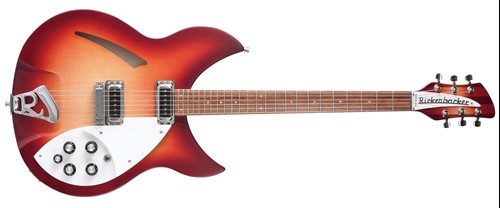 Their association with The Beatles during the 1960s solidified their success. Still, Rickenbacker was founded in 1931 and are known to be one of the first makers of electric guitars alongside Gibson and Fender.
The guitars were nicknamed 'frying pans' in the early days due to their circular body and long neck. The design hasn't changed much, which keeps this relatively old electric guitar brand distinguishable from the rest and means players can bag themselves a unique look.
One of their most sought-after features is their 'Rick-O-Sound', which requires a single jack to transmit the output from each pickup to two separate amplifiers.
Rick-O-Sound allows guitarists to experiment with different tones and effects and is exclusive to Rickenbacker guitars, giving them a strong, unique selling point.
Top Electric Guitar Models:
Rickenbacker 330
Rickenbacker 360
Rickenbacker 660/12

Established in 1887 and known for their dedication to music education, Yamaha is sometimes overlooked as an electric guitar manufacturer. Still, they've been supplying musicians with these instruments since 1942.
When it comes to the best electric guitar brands for beginners, they steal the spotlight with their affordable yet high-quality guitar range.
The Pacifica is one of their most notable electric models. It's aimed at session guitarists who need a level of versatility that other brands don't offer and features a range of tonal options. It also has fantastic playability.
Quite surprisingly, they also offer the RGX, which caters for players looking for something a little more shred-worthy. It resembles models manufactured by Jackson and Ibanez but is a fraction of the price.  
Top Electric Guitar Models:
Yamaha Revstar
Yamaha Pacifica
Yamaha SG
Yamaha RGX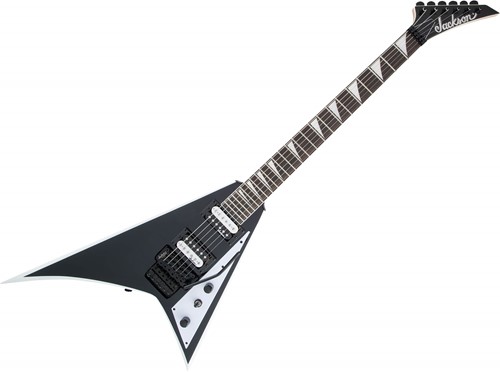 They may not be in quite the same league as the biggest electric guitar makes, but they do conquer the metal guitar niche.
Jackson guitars shot to prominence in the 1980s, with metal gods like Randy Rhoads endorsing their products. The Jackson Rhoads series is one of its most successful lines, despite his death in 1982.
Fender acquired them in 2002, but Jackson guitars are still manufactured today and remain incredibly popular for their affordable yet quality finish. Many models use a combination of rosewood and maple and feature impressive fretboards for shredding.
Guitarists looking for heavy distortion with quality tone will find Jackson guitars ideal for their taste, especially if they're looking for these features on a budget.
Top Electric Guitar Models:
Jackson King V
Jackson Soloist 
Jackson Kelly
Jackson Rhoads 
Some argue that players should avoid cheap electric guitar brands, but it depends on what they want from their instrument.
Fender has used the Squier brand to sell lower-priced models of its guitars since 1982. Given Fender's authority in the industry and reputation for selling good quality guitars, it's clear to see how Squier is a great choice for those who are just starting.
Put it this way – if a beginner likes the look of the Fender Telecaster but doesn't have £900-£2000 to spend, they can pick up an almost identical guitar for £300-400 from Squier.
Seasoned guitarists will benefit from the upgraded specifications of the Fender, but beginners will notice virtually no difference.
Top Electric Guitar Models:
Squier Stratocaster 
Squier Affinity Series Telecaster 
Squier Jazzmaster 
Squier Jaguar 
Related: The Most Common Guitar Related Injuries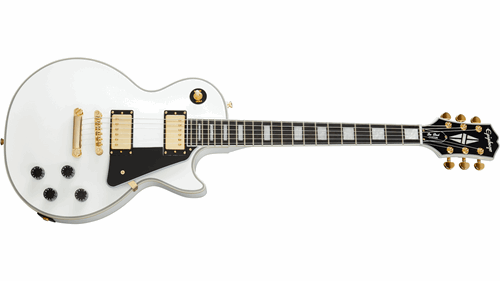 Purchased in 1957 by Gibson, Epiphone is another relatively cheap brand used to sell cost-effective replicas of popular Gibson models.
Since Gibson Les Pauls are one of the most sought-after guitar models and coincidentally the most expensive, it's easy to see why there's a market for the Epiphone version.
You can find a detailed comparison of the Gibson vs Epiphone Les Paul here, but the truth remains that the difference is only noticeable to experts. Gibson pickups may be slightly superior and give their version a better tone, but that's not to say that Epiphone don't sound great.
Top Electric Guitar Models:
Epiphone Les Paul
Epiphone SG
Epiphone ES
Epiphone Casino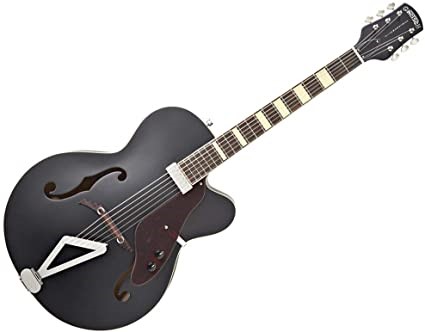 One of the oldest electric guitar brands on our list, Gretsch was founded in 1883, and their guitars shot to fame in the 1960s thanks to George Harrison sporting them on stage.
They are thought to be the first brand to have invented humbucker pickups, but Gibson filed the rights to this claim before them.
Due to heavy endorsement from musicians such as Elvis Presley, The Rolling Stones and Johnny Marr, they've become known as the go-to brand for those looking for rock n' roll or country tones.
Individuals looking for more of a 'twangy' tone from their next purchase will love Gretsch's specialist models, such as the Country Gentleman and the Nashville.
Top Electric Guitar Models:
Gretsch Broadkaster
Gretsch Country Gentleman
Gretsch Nashville
Gretsch Tennessee Rose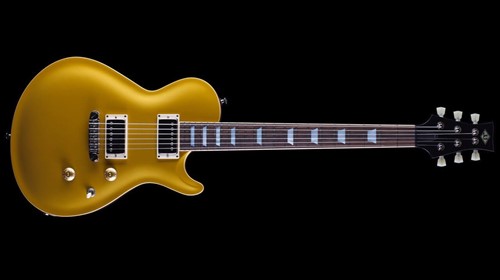 JJ Guitars is a UK based electric guitar company with an impressive artist profile thanks to their immaculately designed boutique guitars.
Simon Townshend, Joe Berger, and Matt Schofield are just a few names from the list, with the latter inspiring them to create the JJ Electra 59 Korina.
Their determination to produce instruments that cater to their customer's needs is evident. They truly take the views of their artists onboard and use high-quality materials, from the finest Brazilian mahogany to premium Indian rosewood.
If you're looking for a quality guitar that is handcrafted rather than mass-produced, JJ Guitars are a great option.
We asked Jeff Guilford (Owner): What makes JJ Guitars stand out against the crowd?
"JJ Guitars are for musicians who are looking for the absolute best in sonics, materials and parts. We specialise in utilising very old tone woods with an all-around quality that is second to none and retain a traditional design philosophy."
Top Electric Guitar Models:
JJ Jewel Custom 
JJ Electra Custom 
JJ Jewel Ultra
JJ Electra 59 Korina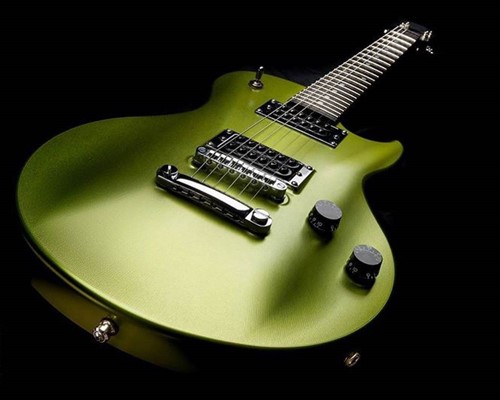 One unique electric guitar brand here in the UK is Drewman Guitars. They create stunning aluminium guitars like nothing else on the market and put an individual spin on classic designs.
Players who want to take on their own guitar-building projects will be pleased to know that Drewman offers the option to purchase guitar parts, whether they desire an aluminium body or neck.
We asked Andy Holt (Founder): What makes Drewman stand out against the crowd?
"There aren't many brands that manufacture aluminium bodies for guitars. Very few truly manufacture products here in the UK; Drewman strives to offer players the opportunity to play an instrument with great tone, beautiful classic lines, clean finishes, and great sustain.
We're often told that once a player discovers the beauty of the sound of an aluminium guitar, it becomes a favourite for life."
Check out their Reverb store here.
Gordon Smith has a great reputation for delivering some of the highest quality custom-built guitars the UK has ever seen.
They were established in 1974 and are one of the country's longest-standing electric guitar makes, having powered many big names in the music industry through their live performances.
When it comes to their products, they have a surprisingly large range that is inspired by popular designs of bygone eras yet holds a distinctive style.
Top Electric Guitar Models:
Gordon Smith GS
Gordon Smith Gatsby
Gordon Smith Graduate
Gordon Smith T-Graf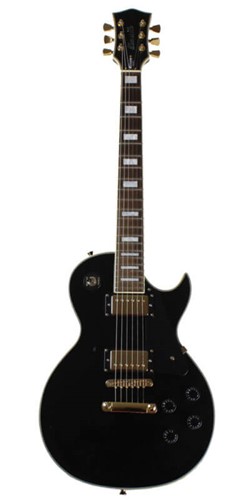 Another favourite of UK musicians is Cassidy, who produce 4 different electric guitar series: Axeman, Bluesville, Encounter, and UK Custom.
The latter is their high-end range as it gives customers the option to request customised specifications. It's intended to compete with the same services that bigger names in the industry offer for a fraction of the price. It's proven to be popular with their existing customer base.
Top Electric Guitar Models:
UK Custom
Cassidy AXEMAN AX350
Cassidy BLUESVILLE BV351
Cassidy ENCOUNTER CE701
Specialist Guitar Insurance from Ripe Music 
Now that you've read up on the top electric guitar brands, you're probably thinking of making your next purchase. But before your shiny new six-string arrives, remember to insure it.
Whether you're a touring musician or a hobbyist, specialist musical instrument insurance is designed to protect your guitar if it's lost, damaged or stolen.
Get an instant online quote here and start jamming with peace of mind.
Related 
15 Benefits Of Playing The Guitar
The 25 Greatest Classical Composers Of All Time