Contractors insurance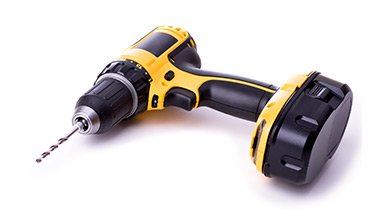 Protection and peace of mind for contractors.
As a contractor your working week might be a bit different to others. Your job might take you to various employers and to different premises from time-to-time, and perhaps you'll work from home occasionally. With such a varied schedule, you need business insurance that suits you and covers you wherever you are.
What is contractors insurance?
The exact type of contractors insurance you need depends on your profession and the type of industry you work in. Commonly, contractors will have a Public Liability insurance policy, plus dependent on their industry, perhaps some additional cover such as Goods in Transit, Tools or Contract Works. If you employee anyone as part of your contracting business, legally you'll also need Employers' Liability insurance. Find out more about our cover.
What insurance cover do I need as a contractor?
Public Liability insurance provides cover against claims for personal injury or property damage caused by accidents at work. For contractors, this could be an accident caused whilst you are visiting someone else's place of work or an incident in your home or office when someone came to visit you for work purposes. As well as covering yourself against work-related risks for your own peace of mind, it's also possible that some of the people you work for may want to see proof of insurance before you start working for them. By law, you are required to take out an Employers' Liability policy if you have any employees, to provide cover against claims for any work-related injuries or illnesses from current or ex-employees.
What are the cover limits?
You can choose your Public Liability insurance limit from £1m, £2m and £5m. Employers' Liability is a standard £10m. We also include Accidental Death cover of £10,000, free of charge with each business policy.
Is there any additional cover for my business?
Contractors work in many different industries but it's possible that you might need cover for Tools, Plant and Machinery, Fixed Woodworking Machinery, Goods in Transit or Contract Works. Get a quick quote and you can easily add the cover that you need as you go, creating a bespoke insurance policy with no unnecessary extras.