Home business insurance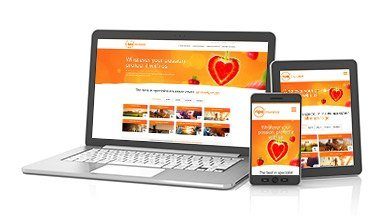 Work from home with peace of mind.
Running a business from home is rewarding and gives you flexibility, but it does come with its own unique challenges. Your time is at a premium and therefore, you'll need insurance that is bespoke to you and easy to arrange. Even if you generally work on your own at home, if you come into contact with customers or client's of the public, either whilst at your home or at someone else's premises, you should consider protecting yourself with home business insurance.
What is home business insurance?
Home businesses can be easy to get off the ground. With minimal effort, you can quickly be up and running, concentrating on making things work and establishing your business. With so much to think about, it's easy to forget the importance of having the right insurance cover in place to fully protect you and people that you might be working with. Most people that run home businesses would have Public Liability insurance to cover any business related accidents, which may cause injury or property damage. In addition, home businesses that employ people also legally need to include Employers' Liability insurance.
What insurance cover do home businesses need?
Home business insurance usually includes Public Liability insurance as standard, to provide cover for claims made against you for injury or damage to property as a result of your business activity. If you employ anyone, you will also need Employers' Liability insurance as this is a legal requirement and covers you and your employees for any work related injuries, such as trips or falls, that may occur.
What are the cover limits?
You can choose your Public Liability insurance limit from £1m, £2m and £5m. Employers' Liability is a standard £10m. We also include Accidental Death cover of £10,000, free of charge with each business policy.
Is there any additional cover for my business?
We can provide a variety of extra insurance, such as Goods in Transit (if you transport your products), Tools Cover (if you use any handheld tools or power tools) and Accidental Death cover. Our additional cover.