Partnerships insurance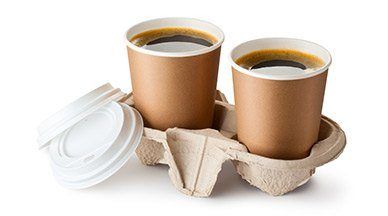 Insurance for business partnerships.
Working together.
Your business partnership is built on cooperation and hard work. You'll be aware of the risks and potential claims that might arise, sometimes through no fault of your own, as you go about your business. You'll also know the importance of having the right insurance in place and the peace of mind that this brings, giving you and your business partners the time and headspace to focus on driving your business forward.
What is partnership insurance?
Insurance plays an important part in any business set-up and our Small Business insurance covers the areas of your business partnership that are most at risk. Designed to protect you and your partners from the risk of potentially expensive claims for injury and property damage, our policies include Public Liability and optional Employers' Liability insurance (legally required if you employ anyone), as well as the option of adding various cover types which might suit your business.
What cover do I need?
With each business having its own individual needs, the exact cover you'll need for your business partnership will largely be dependent on the industry you trade in and the cover limits you need. Business partnerships generally look to protect themselves against claims for damage caused by the business (or the businesses products), to other people or their property. This cover is commonly known as Public Liability insurance and you have the option to choose the level of cover to suit your business requirements . If you employ people, you are legally required to protect your employees with an Employers' Liability insurance policy. Depending on your industry, you may also wish to consider extra cover for Tools, Goods in Transit, Contract Works, Plant and Machinery and Fixed Woodworking Machinery.
What are the cover limits?
You can choose your Public Liability insurance limit from £1m, £2m and £5m. Employers' Liability is a standard £10m. We also include Accidental Death cover of £10,000, free of charge with each business policy.
Is there any additional cover for my business?
If your business partnership operates in an industry where you require extra cover for Tools, Plant and Machinery, Fixed Woodworking Machinery, Good in Transit or Contract Works, we'll give you the option to easily add the cover you need. By giving us some information about your business, we'll be able to let you know exactly what you need and how we can help. Get a quote or find out more.