Sports Players and Teams insurance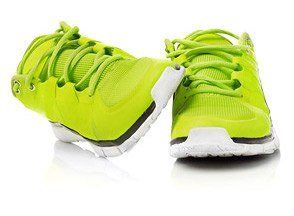 Specialist Sports Players and Team Insurance.
We're on your side.
Let's be honest, it's not the taking part that counts. It's all about winning. That's why you love your chosen sport and that's why you give it every ounce of your dedication and focus. The last thing you want is to be out of action for any period of time, however all sports come with risks and if you did get injured, it would be a small comfort to know your insurance will back you up from the side-lines and take away the impact this could have on other areas of your life.

5-star
insurance

for Sports Players, Teams and Participants

Under the Ripe Insurance umbrella we have developed a specialist insurance product aimed specifically at Sports Players and Participants.
Insure4Sport

, rated 'Excellent' on Trustpilot

Insure4Sport's player and participant sports insurance includes over 200 sports, so you can be confident we've got yours covered. Whether it's archery, martial arts or football, you're likely to find a policy that meets your needs.
Insurance for Sports Players and Participants explained…
Here at Ripe we like to keep things simple. We pride ourselves on making insurance easy to understand so our customers know exactly what they're paying for and why. Here are some of the questions we're asked by customers and you might be thinking too.
Why do I need insurance as a Sports Player?

It might not sound like the most obvious type of insurance, but if you take your sport seriously then you should take the risks seriously too. That's because most sports come with the risk of suffering an injury, which could not only stop you playing, but also affect your ability to work and earn for a period of time. If you broke your leg and couldn't get into the office and work didn't offer sick pay, how would you cover the bills for example? Or what if you needed physio following an injury? Could you afford it? With Loss of Earnings cover and Personal Accident cover included with a Sports Player and Participant policy, both scenarios would be covered. Meaning you can spend less time worrying about money and more time focusing on your recovery.
What happens if I accidentally injure a player from another team?

No respectable sports person is going to take it easy when facing an opponent. Of course, you don't want to hurt them on purpose but, if you did happen to hurt an opponent what happens then? Well, it depends on the incident and the person. But if they were badly hurt and needed time off work or expensive medical care then they could sue you for compensation. This would mean legal fees and a court case to decide if you were liable. If that's the case and you didn't have Public Liability cover then you would have to dig deep into your own pocket to cover these fees. However, if you had Public Liability cover then the fees and court costs would be paid out on your behalf.