How Much Does It Cost To Own A Caravan?

UK caravan holidays are booming. The number of staycations rose significantly this year due to restrictions on foreign travel – with many of us choosing to stay in a tourer, static caravan, or lodge.
And this trend shows no sign of slowing. Our recent poll of 1,000 consumers found that 62% of Brits had to cancel a foreign holiday in 2020. Among those, 87% took a staycation instead – many in a caravan – and plan to do so again in the future.
With so many people discovering (or re-discovering) the delights of a UK caravan break, now is the perfect time to buy a caravan or static holiday home of your own.
Naturally, there are many questions to ask yourself when it comes to making such an investment. For example, should you go for a touring caravan or a static home or lodge? If the former, is your current car suitable to tow the van? If the latter, where should you buy? Does the site offer everything you need?
Most importantly, you should consider the costs involved. Of course, these can depend on the type of caravan, its age and size, the site you choose, and your location. But if you're new to the world of caravan ownership, the below is a good place to start.
We spoke with over 850 caravan owners to find out how much they spent on purchasing their caravan or static home, fitting it out, and decorating it. We also asked them how much they spend on:
Ongoing maintenance
Annual fees for gas and electricity
Water
Site fees
Other regular costs
Here's our lowdown on how much it costs (on average) to own a caravan.
How much does it cost to own a touring caravan?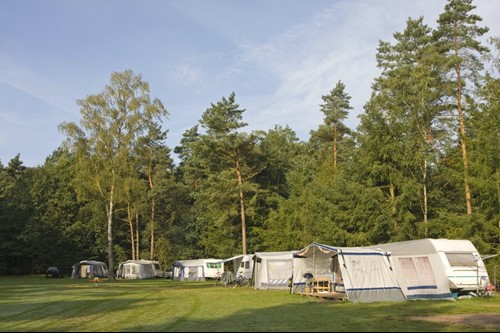 Touring caravans provide a good way to see more of the UK – you won't be tied down to just one location and have the freedom to explore.
Predictably, when it comes to owning a caravan, the biggest outlay is the van itself. You also won't be surprised to know that the cost varies hugely depending on whether you choose a brand-new model that has never been used or a pre-owned caravan.
The average cost of a pre-owned touring caravan: £11,531
The average cost of a brand-new touring caravan: £23,649
Don't forget the fit-out, too. You may wish to change or update the interior of the van to make it your own. We asked caravanners how much they've spent on things like a new kitchen, bathroom, fixed shelving units, carpeting, and flooring.
The average cost for the fit-out of a touring caravan: £551 
Likewise, you'll need to think about decorating and kitting out your caravan with soft furnishings, bedding, cooking utensils, and electricals. It's a second home, after all – plus, it's far easier to have a second set of items for your caravan than bring everything with you every time you want to use it.
The average cost for contents of a touring caravan: £590
You'll also want to consider the outside of the caravan, which is often not a huge space. Increasing its footprint with an awning or gazebo helps give you a little extra outdoor room when you're parked up at a site. It's also important to think about how you'll tow the caravan from place to place. You may need to purchase specialist tyres and a tow-hitch to attach the van to the back of your car. We recently wrote an article on tyre safety that we urge you to read!
The average cost of outdoor accessories for a touring caravan: £1,158
Security is essential for all caravans, but a tourer is particularly vulnerable to theft. Caravan theft is a huge problem, with thousands of tourers going missing every year. Security devices like wheel clamps, padlocks, coupling hitches, and deadlocks can help to prevent potential thieves.
The average cost of security devices for a touring caravan: £481
Total set-up cost for new tourer: £26,429
Total set-up cost for pre-owned tourer: £14,311
Annual fees for touring caravans
Once you've bought your touring caravan, decorated it, and kitted it out to your taste, you need to consider the ongoing running and maintenance costs. The below outlines the average annual fees for running the van (based on the average use of around 60 nights per year).
Pitch fees: £949
Servicing: £334
Storage (if you don't have space to store your caravan at your home): £345
Electricity and gas: £236
Water and drainage: £180
Insurance: £219
Total annual running fees: £2,266
How much does it cost to own a static caravan?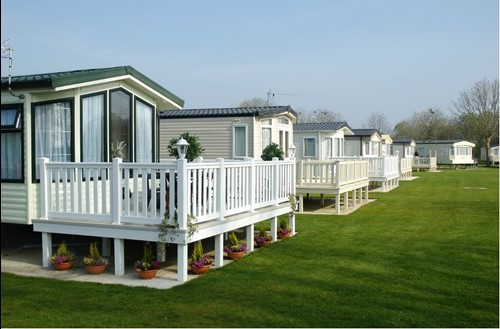 A static caravan or lodge is a great option if you've found a spot you love and want to continue returning to the site.
When it comes to buying your static outright, think about whether you want something completely new or if you're comfortable with a second or even third-hand model that may need updating. The former will obviously be a more expensive purchase, and it's a considerable amount to invest – so make sure you go for one that's right for you.
Here's a handy guide to buying a static caravan.
 Average cost of a brand-new static caravan or lodge: £43,333
Average cost of a pre-owned static caravan or lodge: £28,295
Does your interior need some re-configuring or updating? Perhaps you fancy installing a new kitchen, changing the bathrooms, or installing new flooring in your static. All of this comes at a cost.
Average cost of fitting out a static caravan or lodge: £1,418
Making a static feel like a proper second home takes more than just furniture. From bed linen and towels to frying pans and a TV, you'll need to buy a few extra items to be comfortable. Although you may not go for the finest that money can buy, it all adds up.
Average cost of contents for a static caravan or lodge £1,225
Many static caravans and lodges will come with fantastic outdoor space that you'll want to take advantage of. You may want to buy some new garden furniture, for example, or splash out on a new barbeque for those summer afternoons spent with the family in the sun. A gazebo can also allow you to enjoy your outside space in the unpredictable UK weather!
Average cost of outdoor accessories for a static caravan or lodge: £1,239
Sadly, static caravans are a target for opportunist thieves, who know that many sites and lodges will be left unattended for weeks or even months at a time. You might want to consider buying and fitting a burglar alarm, strong locks, and even CCTV to feel fully secure.
Average cost of security for a static caravan or lodge: £320
Total set-up cost for a brand-new static caravan or lodge: £47,535
Total set-up cost for a pre-owned caravan or lodge: £32,497
Annual fees for static caravans and lodges
On top of the initial set-up for your static caravan as outlined above, you also need to consider the annual running costs involved in maintaining your holiday home. From site fees (essentially ground rent that you pay to the caravan park) to water and electricity, these are a necessary ongoing cost. But how much should you expect to pay for each?
Site fees: £3,750
Servicing: £472
Electricity and gas: £422
Water and drainage: £239
Insurance: £205
Annual fees total: £5,090
Whichever option you decide to go for, another essential for your caravan is robust insurance. This will cover your caravan against loss, damage, and theft, and you can customise your policy with additional options like Public Liability. Click on the link above to find out more about this cover, or click here to build your perfect policy in minutes.