Extreme sports insurance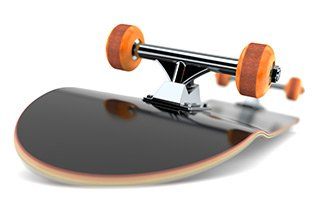 Specialist Insurance for Extreme Sports.
For those that live life on the edge.
If you're an adrenaline junkie then there's no doubt you love taking risks. However, even the biggest risk takers need to protect themselves from accidents that could happen whilst taking part in dangerous sports.

5-star
insurance

for Extreme Sports

Under the Ripe Insurance umbrella we have developed a specialist insurance product aimed specifically at Extreme Sports Players, Teams and Coaches.
Insure4Sport

, rated 'Excellent' on Trustpilot

Insure4Sport provide tailored cover for a range of sports classed as "extreme," from sky diving and rafting to MMA and kick boxing. Insure4Sport offer flexible sports insurance that can be completely tailored to your needs.
Insurance for Extreme Sports explained…
Here at Ripe we like to keep things simple. We pride ourselves on making insurance easy to understand so our customers know exactly what they're paying for and why. Here are some of the questions we're asked by customers and you might be thinking too.
What is classed as an Extreme Sport?

To put it simply an Extreme Sport is any sport where the risk of injury is greater. And that means the need for insurance is even greater too. It can be anything from paragliding, to rock climbing to kick boxing. A full list of sports that are classed as extreme can be found on the Insure4Sport website.
What happens if I have an accident when I'm doing my sport?

Most sports come with risks, but Extreme Sports take that risk to another level. Plus, the severity of those accidents are probably going to be harsher. So, what would happen if you fell off a gorge you were walking on, or were hit in the eye paint balling? In those examples, you could be in hospital for a while and you're likely to need time off work. You might incur medical expenses and lose out on income if you're out of action for a long period and your work doesn't offer sick pay. If you did have specialist insurance then those financial worries would be taken care of. With Personal Accident cover you'll be covered for Accidental Death, Loss of Limbs, Loss of Sight in one or both eye(s), Permanent Total Disablement, Physiotherapy, Temporary Total Disablement, Hospitalisation and Emergency Dental Expenses. Not a list of issues anyone wants to think about. But if the worst should happen, you would be thankful you had insurance in place.