Underwritten by

Shopping around for the right insurance provider?
We don't blame you, it's your pride and joy, your passion and you've probably spend a lot of time and money choosing the perfect caravan or holiday home for you. So, it's only right you want to make sure it's in the best hands when it comes to insurance.
At Ripe Caravans, we've 'unpackaged insurance' so you can build a policy that's right for you. Not only that but you can also make savings of up to 50% off the premium you're currently paying.  If your insurance isn't due for renewal yet, simply leave a few details below and you'll be entered into our competition to win an Amazon Gift Card.

We'd love to beat your renewal quote
As well as sending you a comparison quote closer to the time, when you leave us your renewal details we'll also enter you into a FREE prize draw to win a £200 Amazon.com gift card.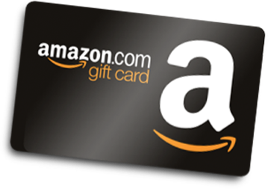 When is your renewal date?
Please enter your renewal date
Your details
Please enter your first name
Please enter your last name
Please enter your caravan type
Please enter a valid email address
Let's stay in touch...
We'd love to send you exclusive offers and newsletters from the Ripe Group. Your data is safe with us and you can unsubscribe at any time. For more information, please see our Privacy policy.
We also work with a few, carefully selected retail and leisure partners. Please click below if it's ok for us to send you offers and information from these partners from time to time.
Submit
Thank you
Thanks for telling us your renewal date - we'll be in touch nearer the time to try and save you some money.
Good luck in the prize draw
Why choose Ripe Caravans
The Ripe Guarantee
You'll know exactly what to expect - great cover and exceptional service at the right price.
Only pay for the cover you need
We've made it easy for you to create your own policy, saving you time and money.
Get a quote in minutes
Our online quote system allows you to quickly personalise your policy and buy online.
Monthly payment options
If you'd like to pay in instalments, you can spread the cost of your policy into monthly payments.