Having a shrewd public relations strategy is crucial if you want to create a buzz about your brand, attract and retain customers and stand out from your competitors. Catherine Rees, public relations specialist for Ripe Insurance and owner of Move PR, advises small business owners on how to use public relations to promote their company.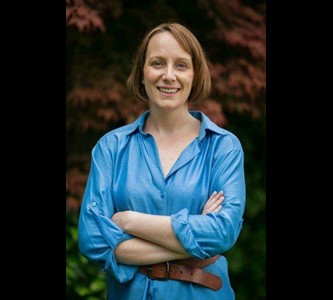 Identify what is newsworthy about your business
When you're starting out, it's understandable that you think your business or product is the best thing since sliced bread – and well it might be! However, it pays to be honest with yourself and think, 'Can I really see the media or influencers I want to target writing about my business?'.
It's worth remembering that, every day, national journalists receive hundreds of pitches in their inbox and spend just seconds deciding if your story is worth further investigation. Therefore, it's vital to identify why your business is different and have a strong news angle to capture their attention.
Invest time researching the stories, brands and businesses they have featured, as you need to fit in with their news agenda. But what do journalists and influencers consider newsworthy? Here are some examples:
First and new
If your business is new and the first of its kind in the marketplace, then you've got an angle. If you're the first to solve a specific problem or the only one offering this service, then shout about it.
Timely
Does your story fit with the current news agenda? For instance, could your product be a gift and therefore be pitched to Christmas gift roundups? Alternatively, can it tie in with national weeks? Believe it or not, every week has a theme of some kind! For instance, National Road Safety Week would be a great hook if your company makes bicycle lights.
Newsjacking
Jump on a new story that's relevant to your business. Golf Care, a sub-brand of Ripe Insurance, did just this when a spectator was struck by a shot at the Ryder Cup. Through offering up their expertise in golf safety, the brand was mentioned on the BBC website.
Unusual or surprising
Think about the parts of your business that are different from the norm. Are you producing clothing from recycled plastic bottles? Do you hire ex-offenders? Are you bringing back a trade to a town where it has died out?  Take note of when you talk about your business to friends, family and business associates and the moment they go 'wow'.  Whatever element of your business impresses them is likely to impress a journalist too.
Find your point of difference
A clear point of difference is critical in all forms of public relations. The term 'point of difference' basically refers to your brand's position in a marketplace, and how its products and services help you stand out from your competitors.
In other words, what makes them better than, or equal to, the other major offerings in your industry? The three main types of differentiation are product, price and service. However, there are other forms of differentiation.
The key to finding your point of difference is identifying your customers' 'moments of truth', i.e. how they encounter your business and the impressions they form based on their experience. For instance, the look and feel of your website, how long it takes you to answer the phone, how you interact with customers. For each 'moment of truth', you need to consider how these impact the customer experience and whether any of them could be improved to enhance your company's performance.
Identify and build relationships with key influencers
Once you've got your story, you need to identify whom you should pitch to. Traditionally, PR was all about securing positive press coverage in the media, but in the digital age, this has now broadened to bloggers, vloggers, social media influencers and celebrities. 
Many of these have as much clout with your target audience as a national newspaper, so it's imperative you research which websites, blogs and Instagram profiles your potential customers engage with and start to follow them. 
Create Twitter lists of key journalists and influencers so you can retweet their content, comment on their posts and eventually DM them with a pitch.  If you see they are attending an event or giving a talk, think about going along, as it's a great opportunity to introduce yourself in person to them.
It might sound a bit like stalking, but it's more about building up a relationship. Think about when someone retweets your post – you notice them, think more positively about them, more likely to follow them.  While the same applies to journalists and influencers.  Social media is a great place to start a conversation before going in for the pitch.
Have a social media footprint
Social media has several uses for small business owners, one of which is allowing you to communicate with key influencers and journalists.
If your company has a Twitter account and you've earmarked a journalist whom you'd like to feature your business, you can send them a direct message introducing yourself. Another way in which you can use Twitter to promote your company is by publishing a post using the hashtag #prrequest.  
For example, if you had a product that you wanted a blogger to review, you would write a short post saying you have a product available for review featuring the above hashtag. This will then appear in the search boxes of journalists and bloggers looking for help with specific articles. 
It's also worth monitoring #journorequest which journalists use when they are looking for an expert opinion or case studies for a story. If a relevant request appears, put yourself forward, and you could get featured in their story.
LinkedIn is another brilliant platform, especially if you offer a business-to-business service. Here, you can publish and share your own blogs, known as thought leadership articles, which help position you as an authoritative source in your field. By outlining your views on current industry trends, you will come to the attention of influencers in that sector.
Whichever medium you use to push your business, make sure you commit the time to post regularly and don't fill your timelines with 'salesy' messages. Instead, balance out commercial messages by joining conversations, sharing influencer content and be useful within the communities you are active. 
How to pitch
Once you've got your story and the list of media and influencers you want to target, it's time to pitch. An email is the best way to pitch. When it comes to drafting it, remember to:
Have a clear and punchy subject line that communicates what the news is about
Get to the point quickly and use bullet points
Show your understanding of what this journalist is interested in and why this story is relevant to them. Personalised pitches work best
Keep it simple. Don't use jargon nor buzzwords. So that's a no to words like 'revolutionary,' 'innovative' and 'unique' as products rarely are these things and you'll just irritate the journalist
Include a link to good images and video – no attachments
Remember to add your phone number 
Review your successes and failures
The dream scenario is that the journalist or influencer responds to your pitch, likes the story and eventually features you.  However, you may hear nothing. While it can be disheartening to have put all this work in and be faced with a wall of silence, it doesn't necessarily mean the end of the road for your story. 
Go back and see how you can make it more newsworthy and look ahead to see if there are any newsworthy events coming up that you can use as a hook. You could also search around to see who else you could pitch the story to. Ultimately, it could just be a question of timing, and the journalist will come back to you when a relevant feature comes us.  Don't despair.
Whatever the outcome, good or bad, be sure to evaluate the ROI on the PR work you've done. Draw some lessons as to what techniques are succeeding and those that aren't to inform what you do PR wise going forward.
Monitor sales and traffic to your website as a result of coverage you've achieved. Most importantly, maintain those journalist and influencer relationships you've put the time and effort to building as you're likely to need them again in the future.
Hopefully, this article has equipped you with the knowledge to kickstart your business' public relations strategy. For more insights like these, visit our Learning Centre.