A business is a lot like a renovation project. To begin, all you have is a vision of what you want to create – and with hard work, dedication and a few fixes along the way, you can transform your vision into something tangible that you can be proud of.
Moses Panton can identify with this metaphor more than most. Since setting up his London-based property renovation and cleaning company FABB Domestic and Commercial Services Ltd, he's had his fair share of challenges. Projects all but collapsing, tools being stolen and workers drinking on the job, to list just a few.
Through grit and determination, he has managed to keep the business afloat – and there are no signs of cracks appearing. Moses, a Ripe Insurance For Small Business policyholder, sat down with us to discuss his journey to becoming a small business owner.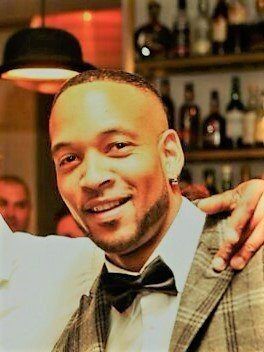 The early years
Moses moved to England from Jamaica aged 13 and learnt the tricks of his eventual trade at the University of the Arts London, where he studied Spatial and Retail Design.
However, if you were under the impression that this degree would be the springboard to Moses' burgeoning career in the property industry, you'd be wrong.
"I've had so many weird and wonderful jobs over the years. I've been a customer service representative, I've worked in sales – I've even been a bus driver! It's crazy when I look back and think of where I used to be, compared to where I am now."
But, for all the sense of adventure that Moses' early working years involved, this adventure couldn't last forever. In the first step on his way to becoming a property renovation aficionado, Moses took up a role at Hillarys Blinds. A few jobs later, he had worked his way up to regional design consultant for Sharps Bedrooms – until a sensitive family issue steered his journey in a whole different direction.
The turning point
"What drove me to set up FABB was my kids, especially my daughter who's got epilepsy. I used to work for certain employers, and whenever my daughter was ill, it would affect their business. "I needed to be given more flexibility so that, if anything happened to my daughter, I could be there to look after her. This is where FABB was born."
Set up in August 2017, FABB provides a range of residential and commercial cleaning, plumbing, renovating and handyman services throughout Central London. The business' projects have included end-of-tenancy cleaning, loft conversions and extensions, among others.
In transforming spaces across the capital, Moses has enlisted the help of architects, building surveyors, a structural engineer, a quantity surveyor and two teams of builders.
"It started off as a cleaning company, but then we got a contract with a letting agency and started doing some handyman jobs for them. The business went from strength to strength from there. "The knowledge I'd acquired early in my career at Hillarys Blinds and Laura Ashley really helped me get a footing in the industry and gave me the tools I needed to set up my own business."
The real rewards
Of all the buildings FABB has worked on, none are particularly big, none are particularly glitzy and none are particularly high-profile. Therein lies the beauty of Moses' job.
"Whether it's a Grade II listed landmark or a dilapidated building, I believe that every space is sentimental to someone. I actually prefer to work on properties that other people have cast aside, which you can turn into something unique. That intrigues me the most about what I do.
"For example, I recently renovated on a one-bedroom property in Brackenbury Road in Hammersmith, where the previous tenant was a heavy smoker. I basically gutted the property and started from scratch – I ripped out the kitchen, bedroom shower, everything.
"At first, the project was so stressful I couldn't believe it – but it became my little baby! It really opened up my eyes and I gained a lot of experience from it.
"What made it extra special was seeing the reaction of the property owner. He owns a lot of properties and had quite a tight budget where this project was concerned, but we managed to deliver the project on time and on budget, so he was absolutely delighted. That's what makes all this worthwhile."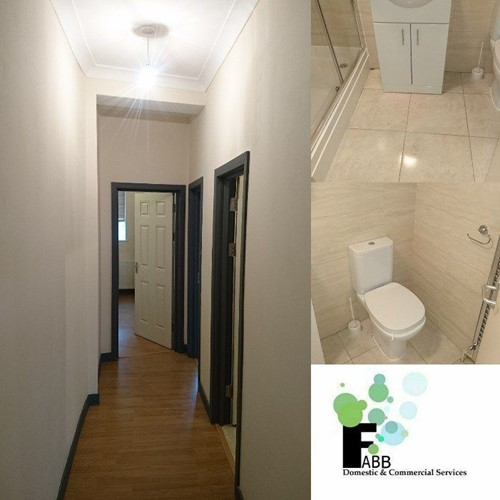 The learning curves
As any small business owner will attest to, the best and worst part of the job is that nothing is easy – and Moses has well and truly discovered this the hard way.
"During one renovation, I had a project manager working on-site who was also a family friend, and he was stealing supplies from the site and drinking on the job.
"I turned up to the site at around midnight or 1am to see what work had been done, because the night the property owner and agent were visiting the next day to assess how the project was going. When I got there, he had messed up everything.
"The surfaces were scratched and slashed, the tiles were broken. Everything was ruined. This is why having insurance is so important!
"I called in a few friends and they worked with me right through until 11am. Even though it's someone else's mistake, it's ultimately my responsibility, as I'm the face of the business. I don't ever want my business to be held up in a bad light."
The project was on the verge of collapse and Moses had to lay off an entire team of handymen following the incident – but against all odds, he managed to turn the project around with new workers and gained positive feedback from the property owner.
The top tips
There's no one way of running a business, and Moses has attributed his success to date to several factors. Chiefly, his work ethic, his drive, and his refusal to give up in the face of adversity.
"If you set up your own business, you'll come across so many different challenges – not least trying to sort out the finances!
"You'll have people telling you what they think you should do, you'll have doubts creeping into your mind constantly. But, at the end of the day, you've just got to go for it.
"I really enjoy my job and that's what keeps me motivated. If you have drive and are passionate about what you do, you can't go wrong."
Perhaps unsurprisingly, given some of the mishaps he's encountered during his time as a small business owner, Moses also strongly advises others in his position to take out specialist insurance.
Moses has Public Liability cover with Ripe Insurance For Small Business – and says he couldn't work without it.
"Third party property damage is such a big risk within my job, that I would be a fool not to have Public Liability. Even though no one's been injured while working for me, with the nature of the work my company carries out, it's always better to be safe than sorry."
The future plans
Having got his feet firmly in the door of the London property renovation scene, Moses has set himself a number of objectives, in a bid to make FABB a household name.
 "I want to do more marketing of the services I provide, so I've been in discussions with some agencies about that.
"I'm looking to expand the business across the board – so subcontracting more work to plumbers, carpenters, landscapers and quality designers.
"I also want to carry out some projects in Europe when the right opportunity comes along.
"I feel like the sky is the limit for FABB and I want to keep unlocking the potential in every space I work in."
To find out more about the work FABB do, visit their website.